WEISS HP70 pick & place the fastest
Date: 18 February 2014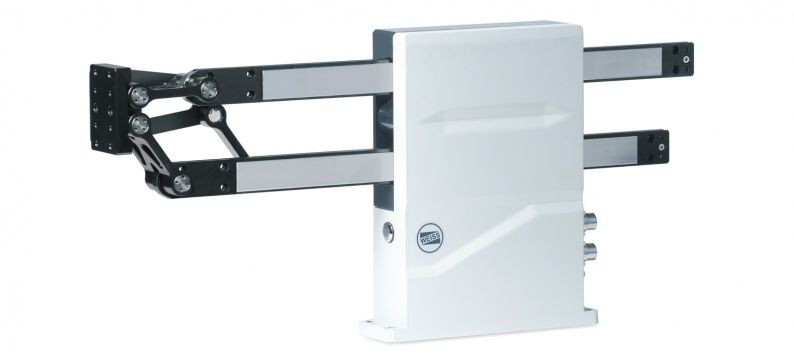 Small space wonder from WEISS
The new WEISS direct drive 70 HP pick and place unit is very slim and also in velocity it leaves the competition behind. This is made possible by a revolutionary drive concept. The HP70 is made up of two linear axes. As a result, the pick & place module has all the advantages of direct drive: highly dynamic, freely programmable, high accuracy and extremely compact.
Narrow installation
With a width of 60 mm the HP70 is optimally to build in small spaces. The narrow installation gives you the widest possibilities. 200% output of your current application can be realized.
The two linear axes are connected to a cleverly designed kinematic model. This realizes a vertical displacement of 55mm. The horizontal displacement has three variants: 125 mm, 225 mm and 325 mm.
Additional benefits of the small WEISS pick-and-place module:
High speed (> 100 tacts / min)
Repeat accuracy 0.01 mm
No moving cables
Almost maintenance free