New from STOBER: PROFIdrive and PROFIsafe
Date: 21 September 2021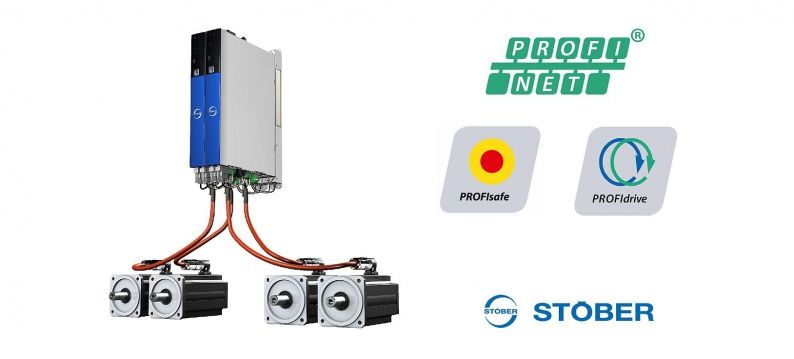 Making it easy for Design Engineers!
STOBER has enhanced its SC6 and SI6 series drive controllers with additional PROFINET functions and having redeveloped SU6 module, the controllers offer an attractive solution for STO and SS1-t via PROFIsafe.
In the area of motion control, STOBER now supports a wide range of application classes in accordance with the standardised #PROFIdrive device profile.
One particular benefit is that the communication interfaces of the drive controllers are now also #PROFINET-certified.
Total solution with STOBER SC6 and SI6 drives
With the SC6 and SI6 series from STOBER, it's easy for design engineers to specify the most suitable STOBER drive controller for their application.
The SC6 series features compact stand-alone solutions for up to two drive axes with nominal output currents up to 2 x 19 A. The SI6 is similarly slim, dynamic and suitable for multi-axis drive systems with nominal output currents up to 50 A.
The energy supply is provided by central supply modules in the group. Until this new development, these economical and low-footprint drive controllers have primarily been used in EtherCAT-based applications.
To find out more, please email stober@atbautomation.eu or click here for more information about PROFIsafe.