Compact Leadshine brushless dc servo drives
Date: 24 June 2020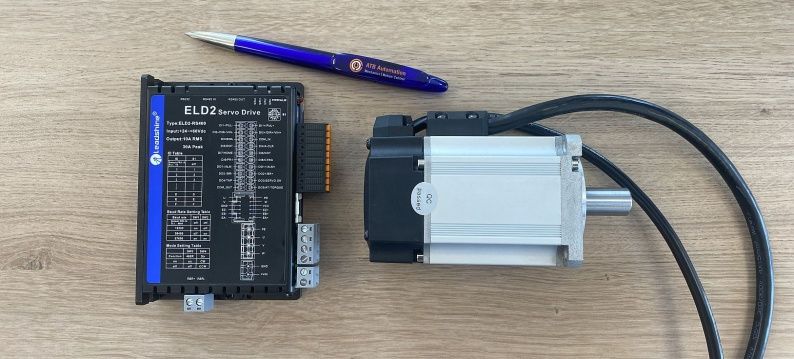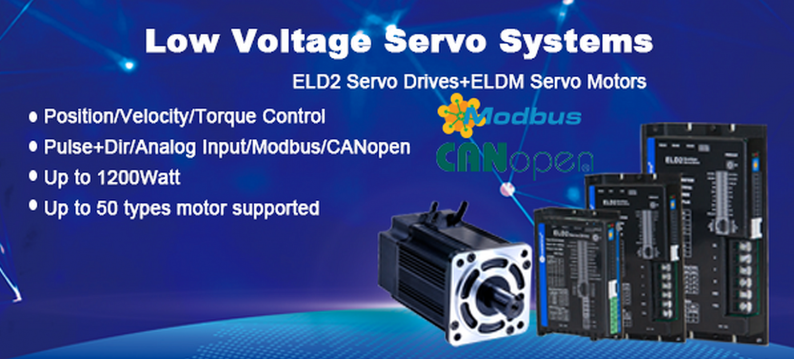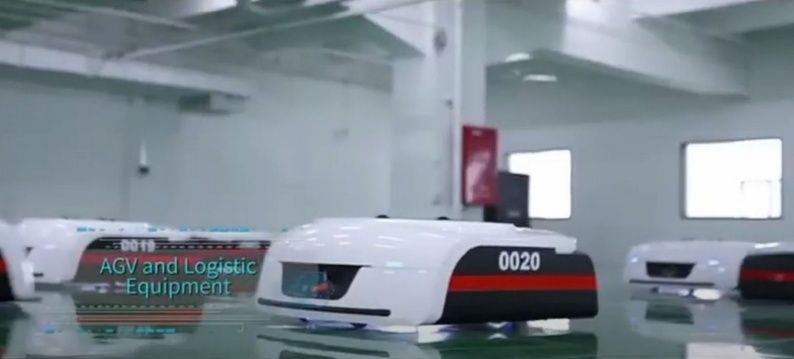 Compact low-voltage servo motors and controllers
ATB Automation introduces the brushless DC servo drives from Leadshine. Suitable for applications where low voltage is required for safety and / or in mobile applications such as AGV vehicles, logistics handling systems and machines for agriculture and horticulture. The controllers operate between 24 and 70 Vdc via DC power supplies or in mobile devices via a battery supply.
Compact BLDC servo drives
The ELD2 brushless dc servo drives are available in 4 sizes with rated currents from 10A to 30A. Peak currents are triple.
The controllers are very compact and therefore good and easy to construct in mobile applications.
The dimensions of the 10A and 30A version are respectively 26 x 118 x 80 and 33 x 166 x 98 mm (w x h x d).
The controllers are available in two versions:
ELD2-CAN: CANopen protocol (DS301 and DSP402)
ELD2-RS: RS485 / Modbus, can also be used with analog or pulse direction control.
Both types can be used as torque / current, speed or position controller.
Brushless servo motors from 50W to 1000W
The ELD2 controllers are combined with the ELDM BLDC servo motors. This series motors are available in capacities from 50 to 1000W with nominal speeds of 3000 rpm and maximum speeds of 4000 rpm. Because the rotor has a very low cogging, they are also ideal for low speeds.
The ELDM servomotors are equipped with an incremental encoder. They are short and therefore also very suitable for use in mobile applications such as AGVs. They are optionally available with a holding brake.
Leashine supplies the ELDM motors and ELD2 controllers complete with assembled cabling.
More information?
Click here for a download or mail to leadshine@atbautomation.eu