Leadshine stepper drives with EtherCAT
Date: 30 March 2020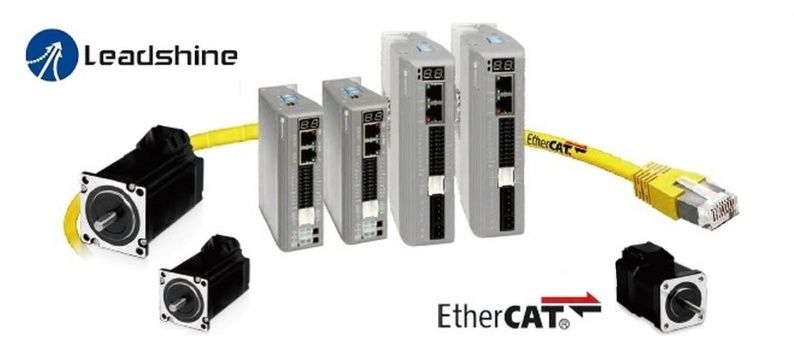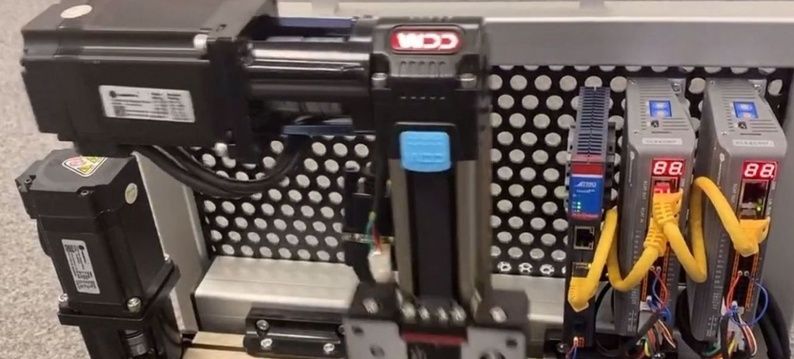 Control according to CiA402 protocol
ATB Automation recently supplies the Leadshine stepper motor controllers with EtherCAT interface suitable for CANopen over EtherCAT (CoE) according to the CiA402 standard.
Supported are: Profile Position, Profile Velocity, Cyclic Synchronous Position, Homing.
Extend files for control from, for example, TwinCAT, Omron or Trio motion controllers are standard.
The controllers are available with nominal currents from 0.5 to 8.2A suitable for Nema 8 to Nema 34 stepper motors.
Closed Loop and Open Loop drives with EtherCAT
Leadshine has developed two different types of controllers.
CS3E controllers: closed loop controllers for Leadshine stepper motors with encoder, CS-M series
EM3E controllers: open loop controllers for any brand of 2-phase stepper motor such as the Leadshine CM series
In addition to the EtherCAT drives, controllers are also available with Modbus, CANopen, standalone IO or classic pulse direction control.
Complete motion control solutions
ATB Automation also supplies the Leadshine stepper motors as a complete drive system including:
More information?
Look here for an overview of the Leadshine products.
Mail: leadshine@atbautomation.eu
Tel: + 31 297 38 50 62