WAT series: right-angle bevel gearboxes with servo flange
Date: 23 January 2020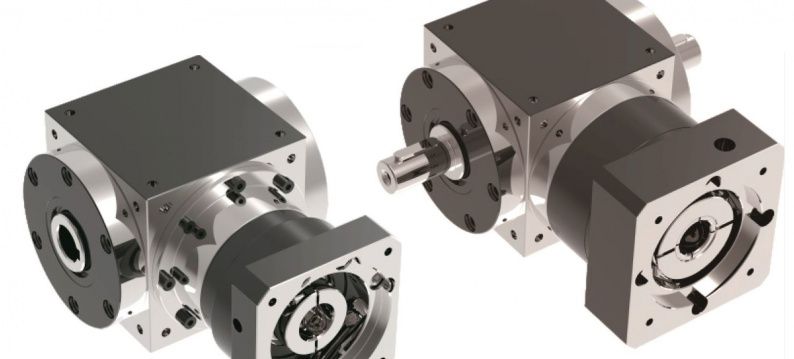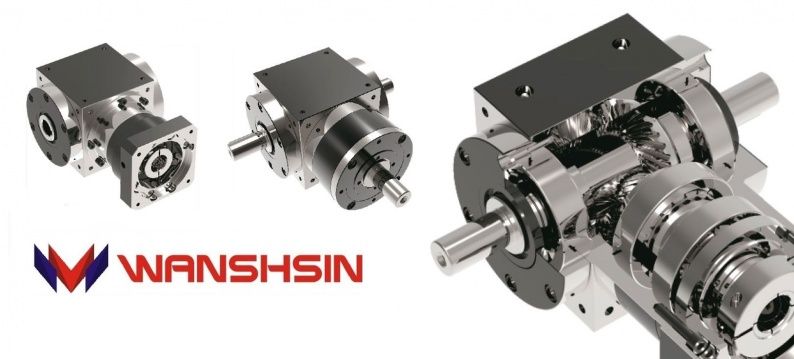 Expansion of the Wanshsin servo gear unit program
Wanshsin has expanded its program of planetary servo gear units with a series of right-angle bevel gearboxes. The WAT series is available as a 1 or 2-stage version. Because the housing is made of aluminum, WAT angle transmissions are light in weight. There are 5 sizes available with nominal torque of 24 to 585 Nm and peak torque of up to 150%.
Precise spiral cone wheels
The 1-stage version is available with a 1: 1 or 1: 2 angle transmission. The backlash of the spiral cone wheels is less than 6 arc minutes.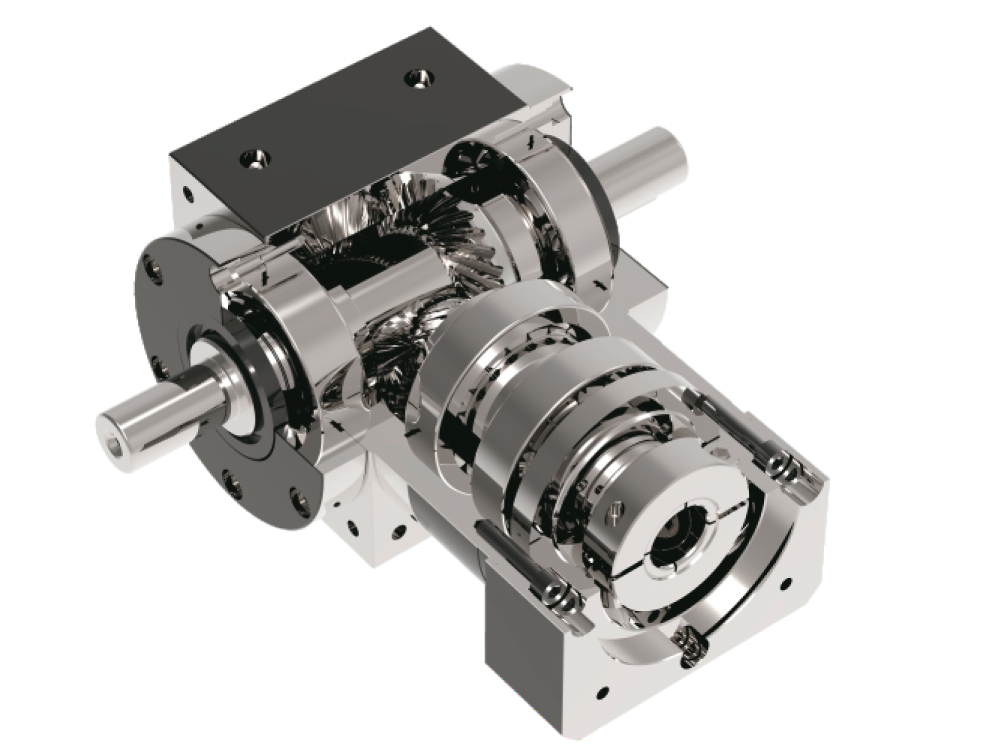 The 2-stage versions are equiped with a planetary input stage with helical gears. With this a maximum reduction of 20 is available.
The input side is equipped with an adapter and robust bearing- backlash free coupling for mounting any type of servo motor.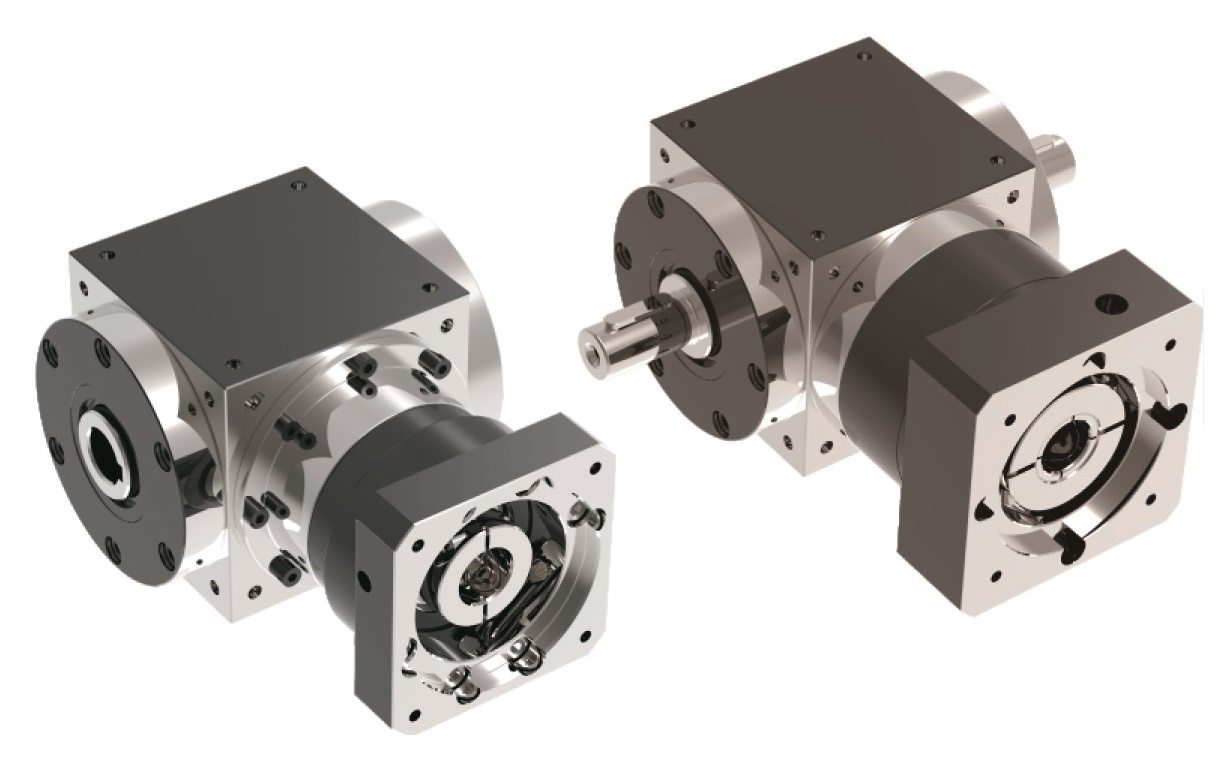 Outgoing shafts with solid or hollow through shaft
The output shafts of the WAT series are available in various versions:
D: Double-sided solid shaft
L / R: Single-sided solid shaft, left or right
H: Hollow through shaft with keyway
C: Hollow through shaft with shrink disk
Input shaft
In addition to the version with servo flange and play-free coupling, the input side of the single-stage WAT series is also available as a bearing shaft version. This can be used as a drive shaft, for example driven with a toothed belt, or handwheel
In addition, a version with 4 axes is available.

More information:
Click here for the Washsin WAT series catalog
Call Obbe van der Meer: + 31 297 380 571
Send an email to wanshsin@atbautomation.eu