Anti-vibration mountings as braking system for flowercars at auction
Date: 18 October 2013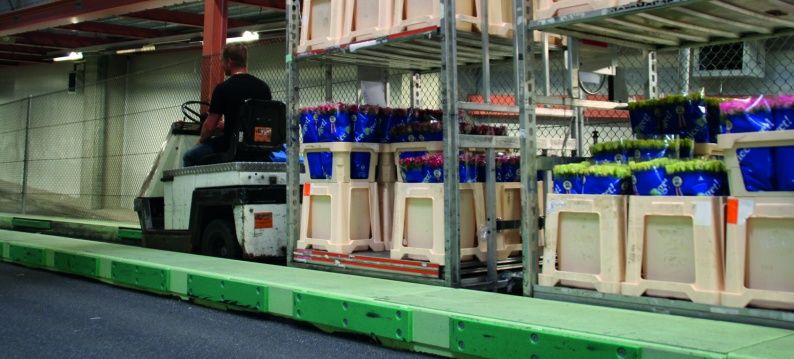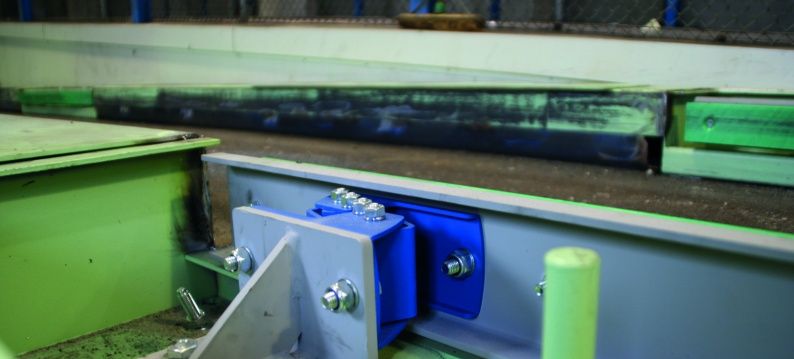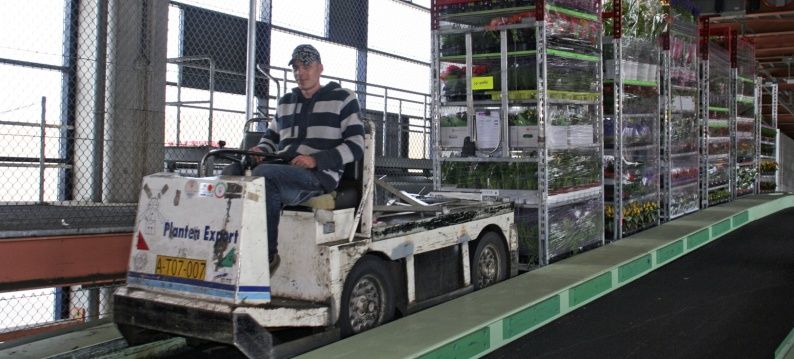 ATT from Aalsmeer has developed a special braking system for for flower cars from Flora Holland. At the flower auction previously when the floorlevel drops significantly the rear flowers carts would push up the front flower carts.
The new braking system solves this undesired effect by brake beams inside flower train gutters. The auction carts now brake by the clamping action of the Rosta ESL27 vibration dampers in the brake beams. Multiple brake systems have been implementen in Aalsmeer and the Westland to full satisfaction.
Benefits of the Rosta vibration dampers:
Maintenance free.
Impervious to water and dirt.
Temperature resistant from -40°C to +80°C.
Long life compared to feathers.
>> to product information Rosta anti-vibration mountings
For questions about anti-vibration mountings or potential applications, please contact us, or use the contact form below.