Run for the Hunger project 2012
Date: 4 November 2012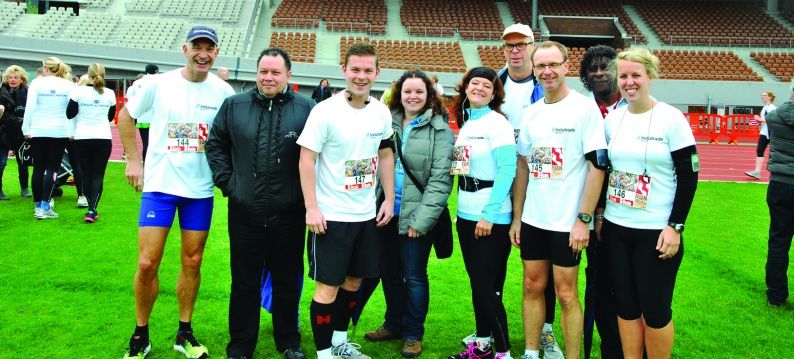 Mijnsbergen is sponsor of the Indutrade team during the 6th Run for the Hunger project on sunday November 4th 2012. Johan Trompert ran with the Indutrade team on account of Mijnsbergen.
The running event of 5 or 10 km with start and finish in the Olympic Stadion in Amsterdam raises as much money as possible in a sportive manner for The Hunger Project Benin.
Team Indutrade collected the highest sponsorship amount for The Hunger Project Benen. In total the run has raised the wonderful amound of € 260,000.
More information about The Hunger Project? Visit: www.thehungerproject.nl.