Mijnsbergen sponsors wind powered vehicle Anemo.5
Date: 15 March 2013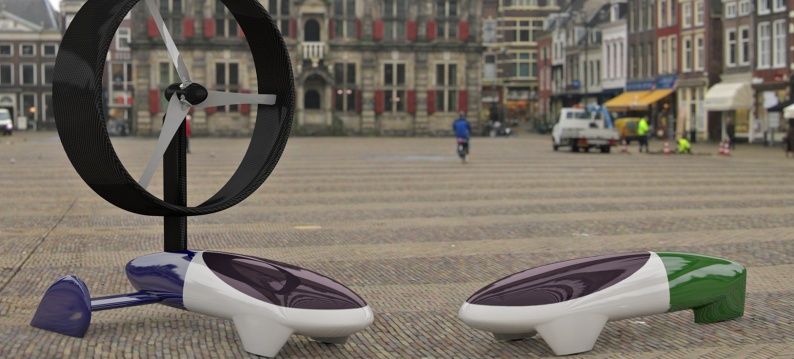 Team Anemo pulicly shows her newest wind powered vehicle Anemo.5 in collaboration with Mijnsbergen at MOCON 2013 in 's-Hertogenbosch (NL).
Every year student teams from all over the world compete in august in Den Helder (NL) for the title of fastest wind powered vehiclein 'Racing Aeolus'. The 13 students Aeronautical Engineering students from Hogeschool Inholland Delft will present the Anemo.5this year. The wind powered vehicle drives into the wind on the energy provided by the wind itself using a windturbine.
Mijnsbergen sponsors the drive for positioning the turbine blades with an IAI electrical actuator and two TANDLER hollow shaft high precision gearboxes for the transmission. Last year Team Anemo won the 4th place. This year in August they hope to leap forward using improved technique.
Team Anemo is part of 'Stichting Rootbox', founded by 3 students Aeronautical Engineering and their teacher Martin Kampinga, with its goal to collaborate in technical, innovative and sustainable projects. Also part of Stichting Rootbox is Team Apollo with the aerodynamic high mileage vehicle Apollo.1, which will compete in the Shell Eco-marathon in Rotterdam may 2013.
More information:
www.rtbx.nl