ISO certification for ATB Automation
Date: 3 November 2020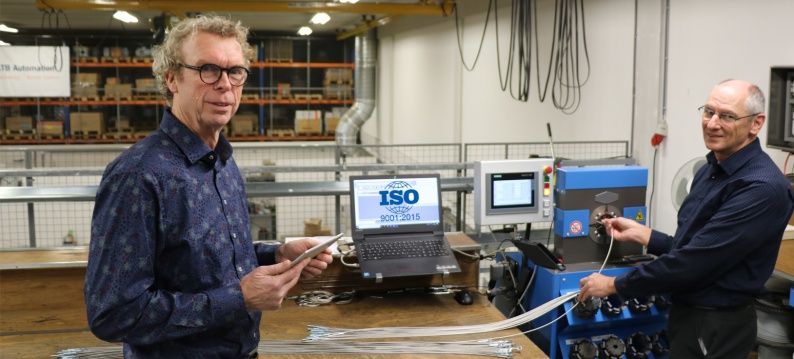 From 1995 to 2016 ATB Automation was successfully certified in accordance with ISO9001. This certification was deliberately ended in 2016 for the simple reason that no significant improvements were noticeable and quality was deeply guaranteed. All scores were maximum and our customers no longer required the certification. Working according to procedures and monitoring the procedures & processes has always remained a part of the DNA of ATB Automation, so that the quality has also been guaranteed. "The manual was no longer in the 'old cupboard', but is still available digitally to all employees."


For this reason, it was no problem for ATB Automation when a new important customer asked for a renewed ISO certification. Obviously, this must be 100% correct. Therefore a planning has been made when everything will be realized. The certification will, as before, be carried out by Lloyd and is now scheduled for the 2nd quarter of 2021.

Internally, this project is led by Johan Trompert, quality manager at ATB Automation, he has previously always been responsible for ISO certification.

Despite the fact that it is familiar territory for ATB Automation, it is always exciting when an exam is in prospect.

We will certainly succeed: ISO9001: 2015 will be realized in the 2nd quarter of 2021!