Virtual fair on the new Weiss website
Date: 23 October 2020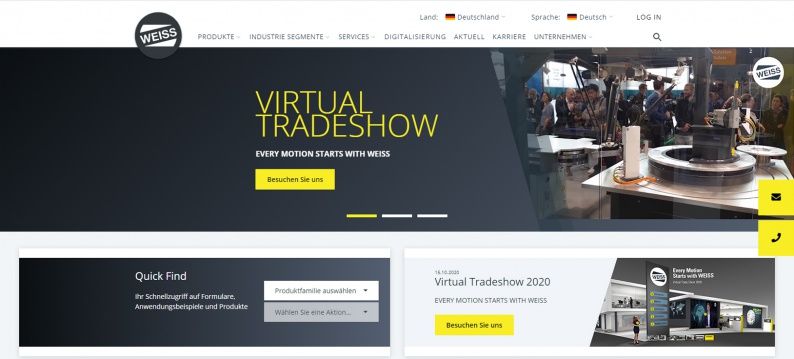 Weiss thinks it is important to continue development and imporve performance in order to provide you with the best possible service. An up-to-date platform to keep you well informed on the latest developments is essential. For this reason Weiss has launched a new website, www.weiss-world.com.
Two important parts of this website are:
The virtual fair. Here you will find the latest trends, developments, product information and much more.
You can visit this virtual fair by clicking here.
The new CAD configurator. You can register for this, make your selection step by step and download the desired 3D files.
We would like to invite you to visit this virtual fair and experience the convenience of the new CAD configurator.
More information?
Do you have questions or do you want more information? ATB Automation represents Weiss in Belgium and Luxembourg.
Please send an email to weiss@atbautomation.eu.