Introduction: Julie Viteux
Date: 10 November 2020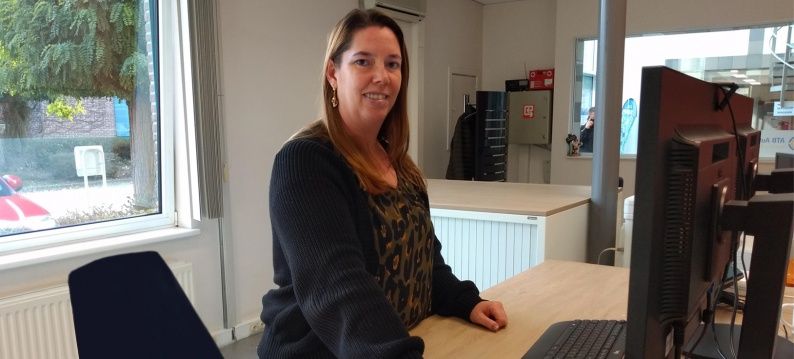 Since the beginning of August we have a new colleague at ATB Automation in Sint-Pieters-Leeuw. Julie works as an employee at the order administration in Belgium, she would like to introduce herself.
"Hi, my name is Julie, I am 38 years old, living together with my husband. I'm a mother of two children, a daughter of 10 years old and a son of 8 years old. In my spare time I spend as much time as possible with my family. A big hobby of mine is being creative with my children.
My creativity is something I have always had. I was able to develop these during my studies graphic techniques. Yet I entered a completely different world, the administration."
The click
For the past 12 years Julie has worked as an administrative assistant for a company specialized in fastening materials. Julie says: "This job was just right for me and really my thing!" she immediately felt it was right. Unfortunately, due to restructuring within the company, Julie had to look for a new challenge.
"I found this challenge at ATB Automation in Sint-Pieters-Leeuw as an employee at the order administration. A job full of variety and this is exactly what I was looking for. After my first interview I immediately felt a click! I felt really comfortable at ATB Automation and am very glad to work for this company!"
Besides the Dutch language Julie also masters the French language. This enables Julie to speak to customers in Flanders and Wallonia.