Functional, modern and ready for the future
Date: 1 August 2014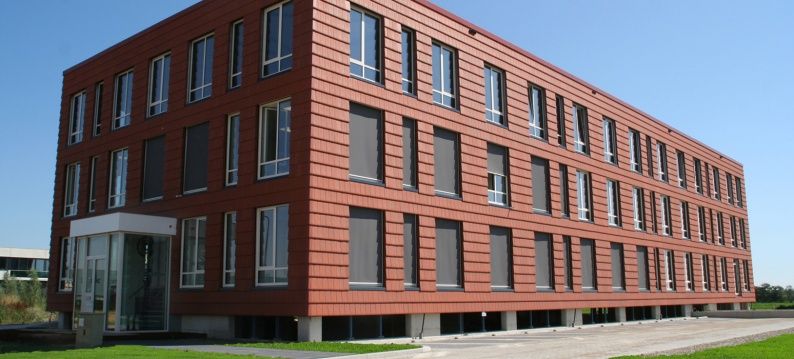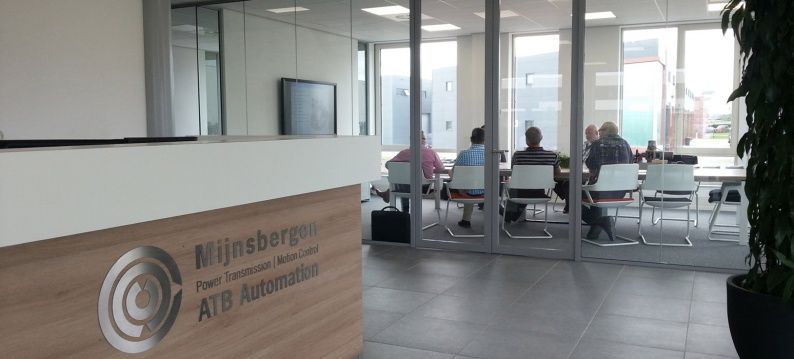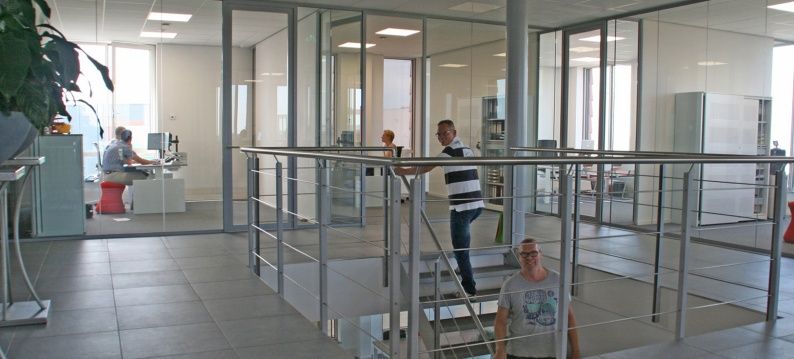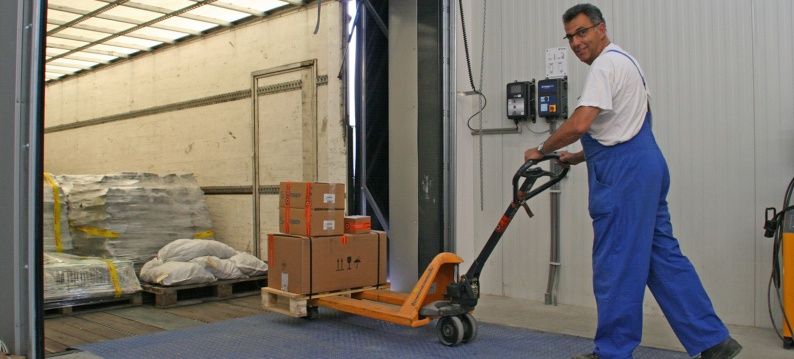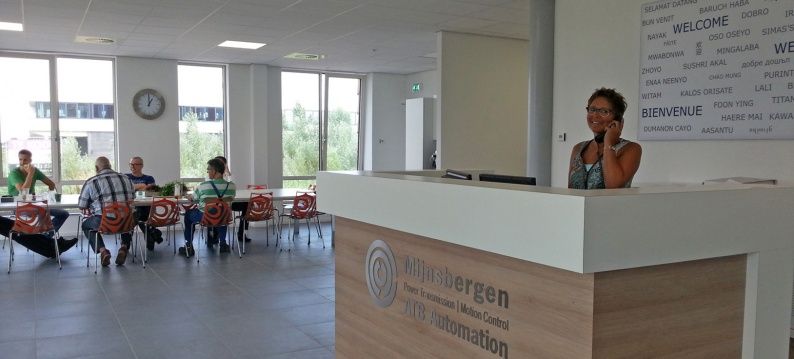 After 25 years on the Nijverheidsweg in Mijdrecht (NL), Mijnsbergen moved to a completely new and most modern building in the Vermogensweg early this year. This is situated in the new industrial site in Mijdrecht along the N201 from Vinkeveen to Uithoorn. We particularly anticipated a step into the future with this move. Now, after over half a year, we can not imagine what it used to be like. Everyone is excited.
Spacious Offices and conference rooms
We nearly oubled in size, with a total of 1,200 m2. This offers us the freedom and space for future expansion. In addition, we have succeded to create an open and spacious atmosphere where employees can work concentrated. The builder features high windows on the outside and on the inside we mainly made use of glass walls and doors. Thus creating eye contact, and yet an own quiet workplace for everyone. Trainings and product presentations are given in the 40 m2 conference room and with the latest multimedia devices we can communicate easily all over the world.
Warehouse, workshop and service area
Some 600m2 is designed as warehouse and workshop. Just-in-time-delivery becomes increasingly important to customers. Also our suppliers often deal with overloaded production lines or delayed supply of semi-manufactures. Thanks to our large warehouse we are now able to stock components for our customers even better. Also we can now handle the stock and logistics for the ATB customers in Belgium and Luxembourg properly from this warehouse. William Oussoren, our warehouse employee, is especially proud and happy with the dock, and rightly so.
In addition, the workshop is also larger, which saves a lot of moving around during repairs and building projects. One of our customers makes assembly robots with a stroke of 8 by 2 meters. We can now build the complete system in our workshop. For electrical repairs and construction of panels and control cabinets we have a separate service area of 40m2 available. For our technicians Louis van Rijn and Johan Trompert a tremendous pleasant and effective way of working. Next to this service area is the office of our control specialists Peter Hamersma and Rene Rauw located. With some 35m2, plenty of room for the demo models, nearby the project assembly, and room for growth with additional colleagues.
American kitchen
In the 80's its was a fashion, now with us it is practical and above all comfortable. Entering the spacious entrance hall you meet Elly Kruiswijk. Elly has the largest office of us all, including a large table where we share the meal with over 20 people. It it unique that we have one open space with dining table, canteen and entrance hall. There you can also find the coffee machine with many flavors. No surprise here, that the office of Elly is the visited office by everyone.
Climate neutral - "Business premises full of energy"
The premises is named DYNAMO. A nice nod to our energetic and dynamic company. And also with the theme of "a premises full of energy" the building is built climate neutral. Architect William S. van Vliet from Vinkeveen has taken sustainability exentively into account in the design through reuse of materials, using LED lights, automatic switching sun screeens, excellent insulation, heat recovery and night cooling. Thanks to demand-driven ventilation with heat recovery, energy requirement is minimal.
Would you like to see and feel our great new premises? We warmly welcome you.
Olaf van de Ven and Henry le Noble
management Mijnsbergen - ATB Automation