Introduction: Patricia Oudshoorn
Date: 18 June 2020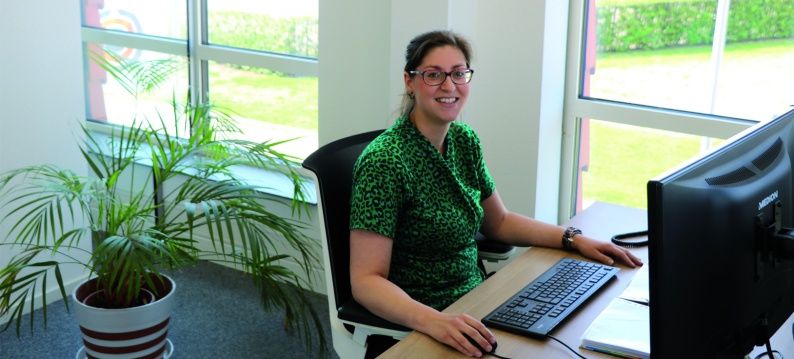 Since March 1st we have a new colleague at ATB Automation in Mijdrecht. Patricia Oudshoorn works as a parttime employee at the order administration, she would like to introduce herself.
'Hi, my name is Patricia, I am 34 years old, living together with my boyfriend in Mijdrecht and proud mom of a seven years old son and a 1,5 years old daughter. I like to spend my spare time with my family and when the weather is good we like to go sailing on the Vinkeveense Plassen.
Familiy and friendship is very important to me and that is why I try to spend the free hours that I have with them. I like tob e creative by making photo books and capturing all moments in life.
Since 2015 I have my own beauty salon at home. Before I started my own salon I worked at a Perfumery shop where I worked on the shop floor as well as in the beauty salon. My beauty salon is really a passion of mine, the bond you build with customers as the years go by is really special'.

The switch
In addition to working in the beauty salon, Patricia was looking for something to do beside that work. She didn't only want to work at home. Via Marieke, who is working at ATB's order administration for many years, she came into contact with ATB Automation and that is how things started to roll. Working at ATB Automation is something completely different and a huge step. 'I also came here completely blank, I wanted to discover a new side of myself, challenge myself in an area that was completely unknown to me. That is why working at the order administration is an enormous challenge, which I started with great enthusiasm. From the first moment I felt welcome and I feel like a fish in the water'.
Patricia can't wait to start at full strenght after her intensive training period!
From ATB Automation we would like to add that Patricia was hired very considered. Without demonstrable experience, giving a person a lot of responsability in the short term is of course not self-evident. With her enormous drive and focus Patricia immediately convinced us during the introduction talks and this continued from the first moment that she was officialy employed by ATB Automation. With her involvement, responsibility and shown indepence, we are verry happy that we have another great colleague at the lunch table.