75th anniversary Rosta and introduction 'new look'
Date: 31 October 2019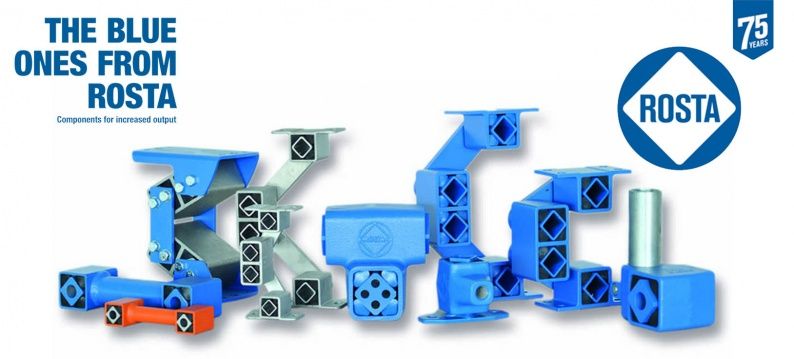 This year ROSTA proudly looks back on 75 years of successful company history and innovation. This milestone is celebrated with a new logo.
With 120 employees, 6 multinational subsidiaries and 35 partner organizations worldwide, ROSTA is a truly global success story. The new branding of ROSTA will be used to communicate the continuous innovations, services and business developments worldwide.
The striking new logo has design elements from the original logo and the geometric shape of the iconic ROSTA element itself.
With the arrival of the new logo there has also been an update of the documentation and this is of course provided with the 'new ROSTA look'. The new documentation for each type of product can be found on our website. Do you want to read the new Rosta company brochure? Click here.
A new corporate video was made on the occasion of the 75th anniversary.
Do you want to watch the video? Click here.