Agricultural machines of Ploeger control safely with Torriani slewing ring bearings
Date: 26 October 2018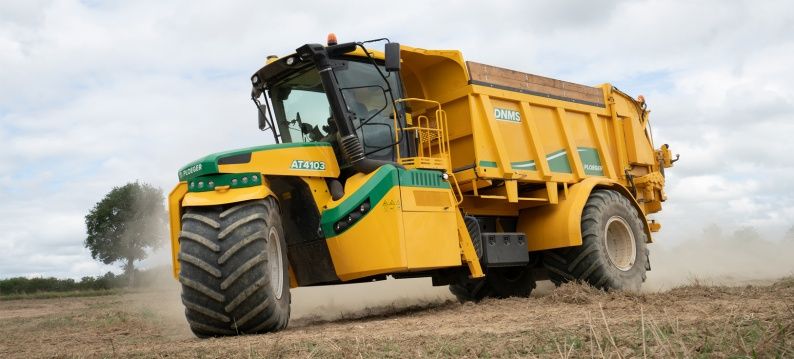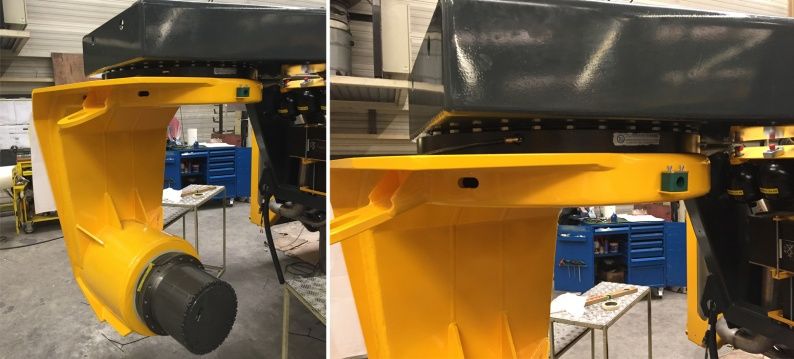 Ploeger Machines bv is a specialist in harvesting and application technology and manufactures specialized agricultural machinery, such as harvesters and fertilizer tank trucks. Ploeger supplies high-quality, innovative products to meet the various needs of agricultural customers around the world. The yellow and green machines are known for their excellent workmanship and reliabilty under all field and weather conditions. Also not unimportant: the highest efficiency!
New development the fertilizer tank truck AT4103
Ploeger was searching for an addition tot heir current agricultural machinery program. This has become the fertilizer tank truck AT4103 with a steerable point wheel fitted with a Torriani slewing ring bearing. This self –driven machine is suitable for spreading liquid fertilizer, dry fertilizer, digestate, vine rod, mineral fertilizers and plaster.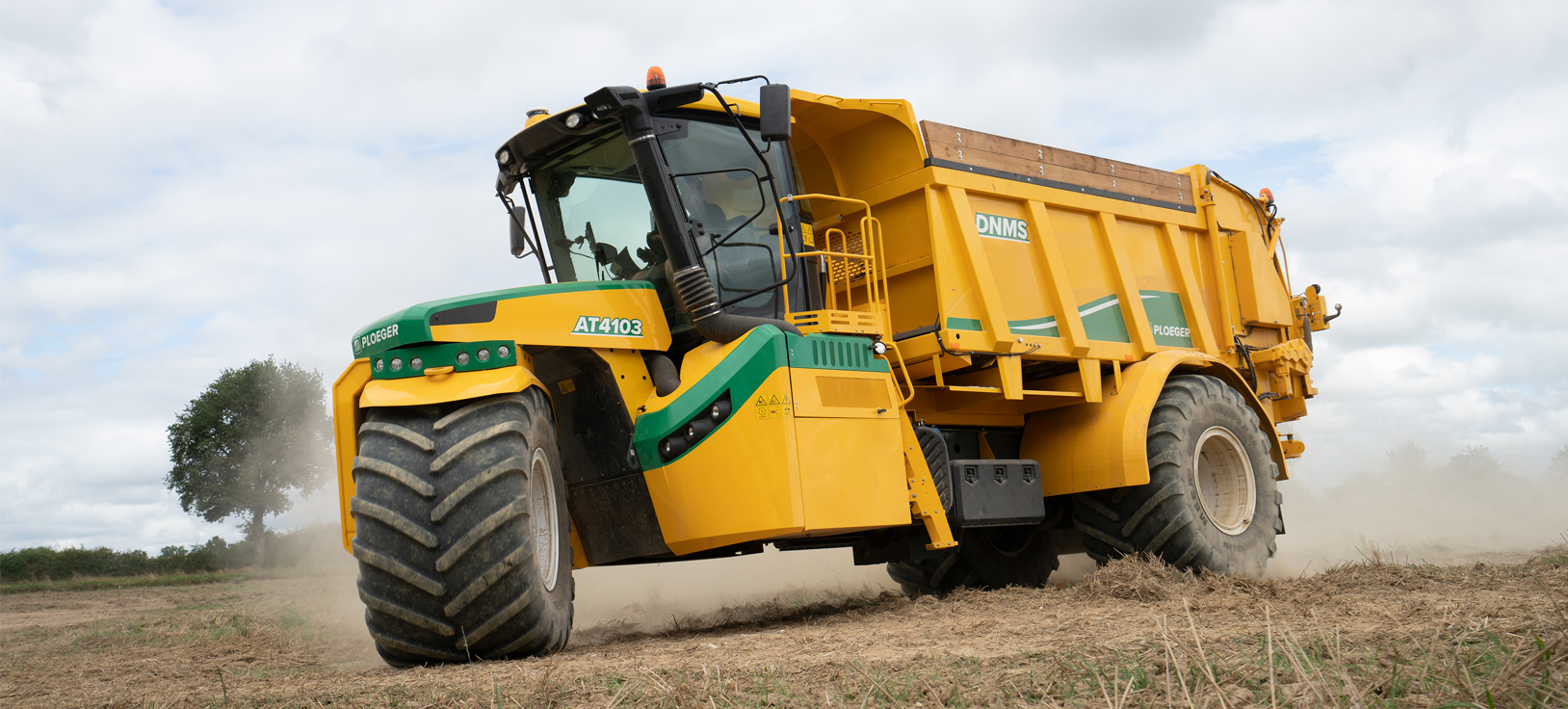 Get in and drive
That is how the fertilizer tank truck has been designed. For controlling the machine the solution was a rotatable point wheel. For a correct and reliable selection of the slewing ring bearing for such applications, ATB Automation already has many years of experience. Therefore, in collaboration with Ploeger, we opted for the quality of a Torriani slewing ring bearing.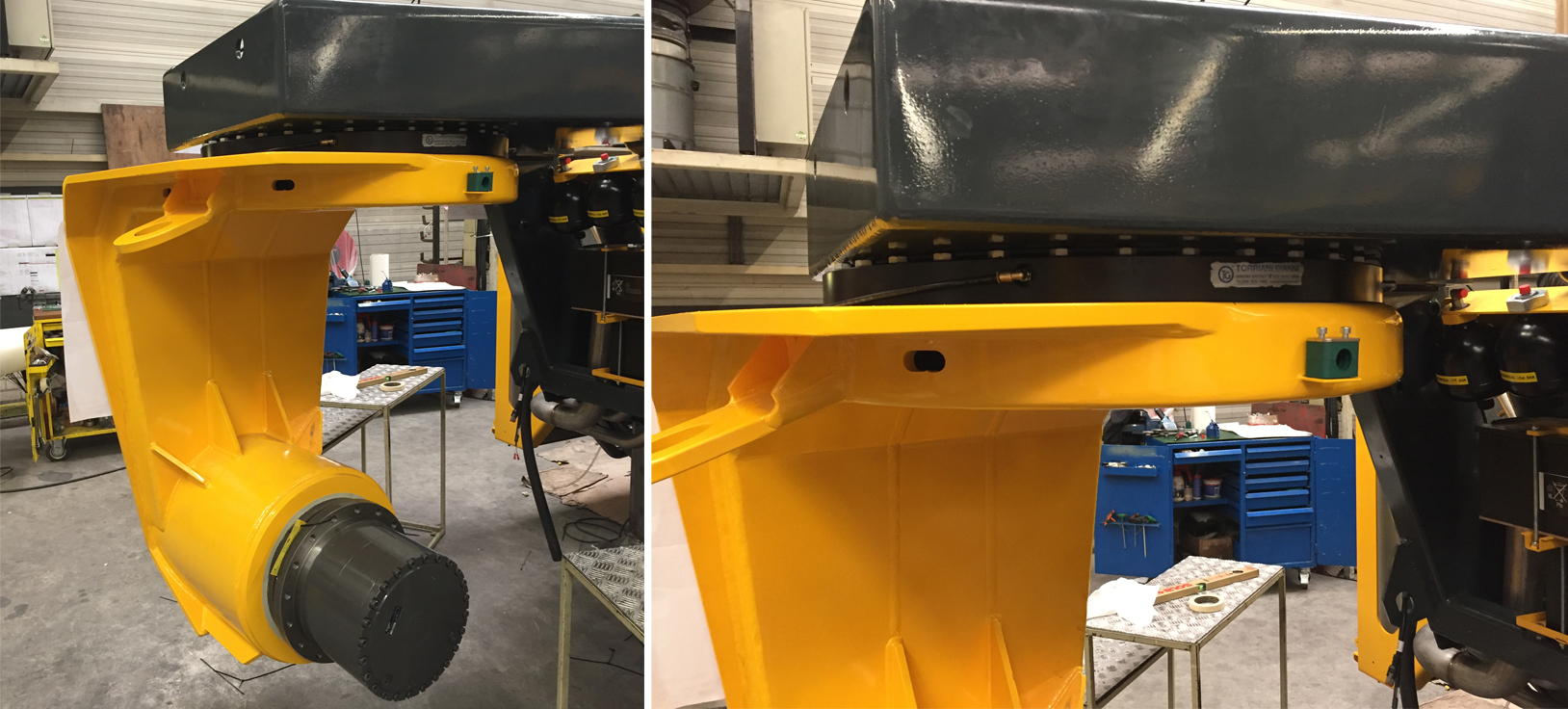 ATB Automation and Ploeger Machines bv
The many years of cooperation between Ronald Wouters (engineering manager application) of Ploeger and ATB Automation, gave us the opportunity to contribute with a careful selection of a suitable slewing ring bearing of Torriani to contribute to the new development of the ferrtilizer tank truck. Ploeger's trust in ATB Automation has once again led to a successful project.