Lock paddles new Julianasluice with ADE electromechanical actuators
Date: 3 September 2014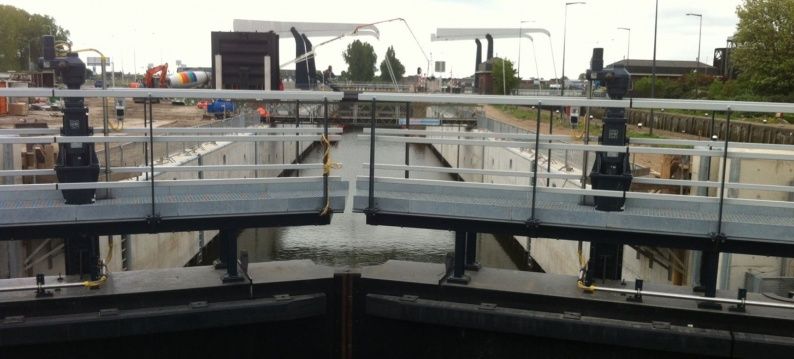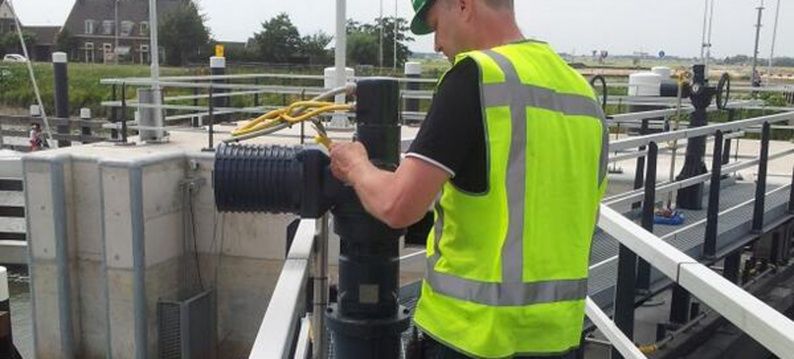 In Gouda (NL) the second Julianasluis (sluice) is officially taken into use. The ADE electromechanical actuators operate the lock paddles, thus realizing a reliable, maintenance-free and an environmentally friendly application.
Optimum sluice drive
At an early stage, Mijnsbergen has been given the opportunity to work with Hollandia Infra from Krimpen aan den IJssel to create the optimal drive solution for the sluice. Our experience with electromechanical actuators for locks again contributed to the full satisfaction of the customer requirements in this project regarding the installation and commissioning. Mijnsbergen is proud to have made its contribution to this "future history".
1936 monument
The Julianasluis in Gouda connects the Hollandsche IJssel and the Gouwe Channel and was put into use in 1936. The monument has since been an important link in the shipping route between Rotterdam and Amsterdam. The lock can process ships up to 90m in length, 11m width and 2.8m depth. Because of increased commercial shipping and recreational boating, the capacity of the existing lock was no longer sufficient. The Province of South Holland (Provincie Zuid-Holland), owner and therefore responsible for the management and maintenance, has therefore decided to build a second broader and deeper lock, alongside the existing Julianasluis.
More information about the Julianasluis on Wikipedia » (only in Dutch)