Safe cycling thanks to BKL Engineering's frame tester
Date: 10 November 2017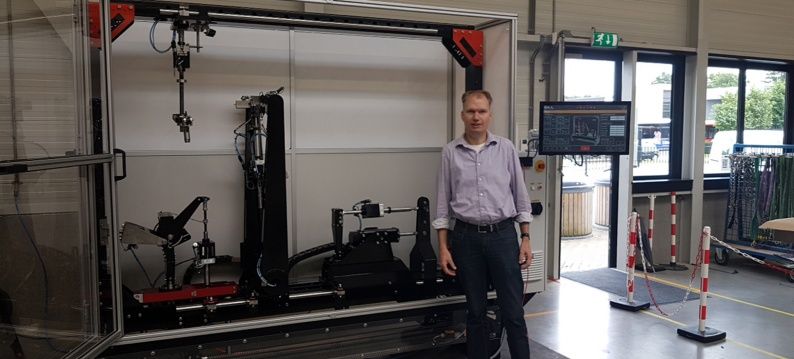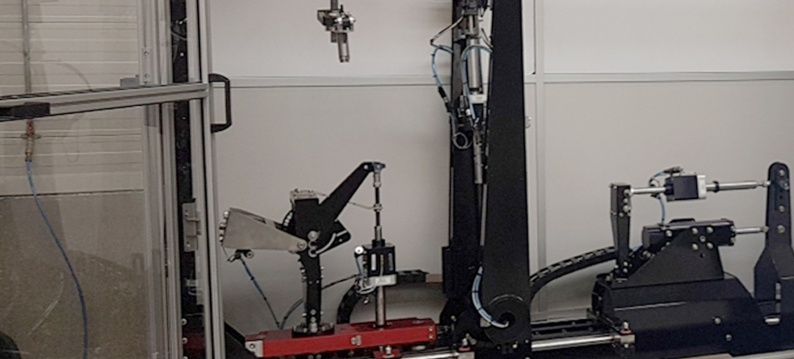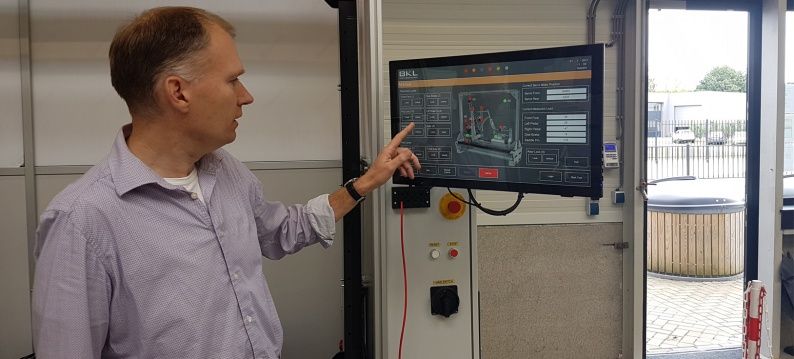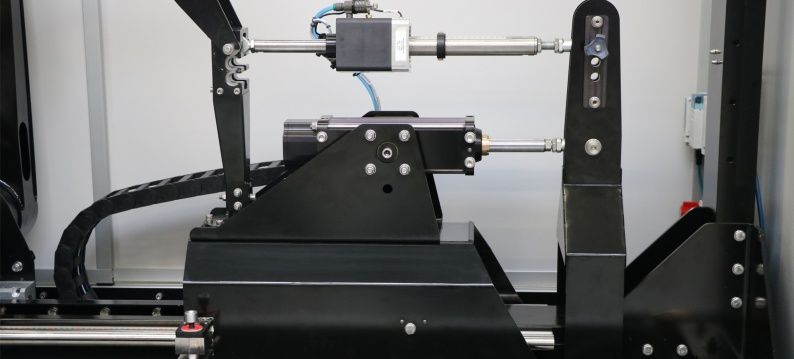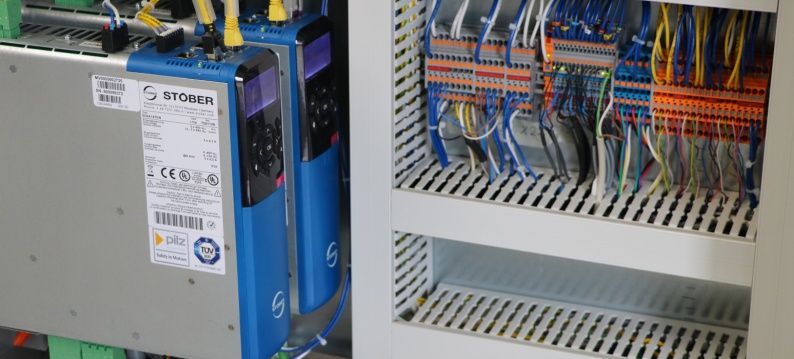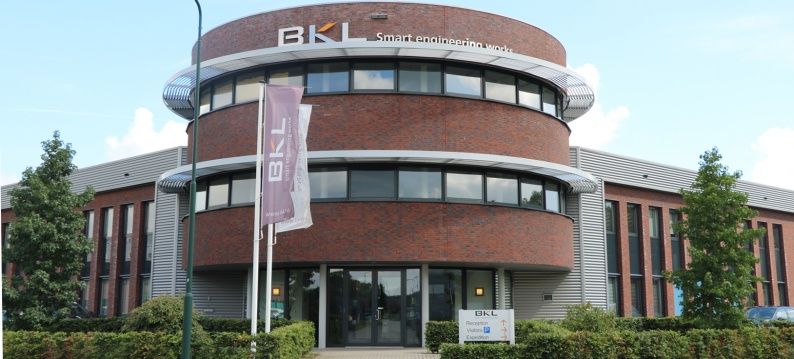 Before a bicycle is sold, there are a lot of tests to ensure the safety of a bicycle. BKL Engineering has been working on a testing machine for bicycle frames on a long-term. This sytem ensures that the quality of a bicycle frame is determined by stiffness and elasticity.
BKL Engineering received a nice challenge from a customer. For testing the frame of a bicycle a test rig had to be developed and built. This test rig must be able to carry out various test concerning the rigidity of a bicycle frame. Important for the customer is also the service and aftercare, as the test system will ultimately be completed in various parts of the world.

On one level
Every project is different and BKL Engineering is therefore looking fort he right components. For example, fort his project BKL Engineering has been looking for a supplier that could help them with good and durable electric actuators. Important in making this choice was that in addition to the delivery of the components, this supplier could also advise on the project. A good advice about dynamics, life time and the control circuit of the drives was crucial. Besides that good support and service throughout the development process are very important. They found all this at ATB Automation, so the first contact was created. "We found the right partner in ATB Automation," says Paul Postma (Project Manager at BKL).
'BKL Engineering is a project organization and with 4 words they know what you mean at ATB Automation. Because of the open and personal communication at ATB Automation we have experienced the cooperation as a pleasant one and therefore we have done a nice project! "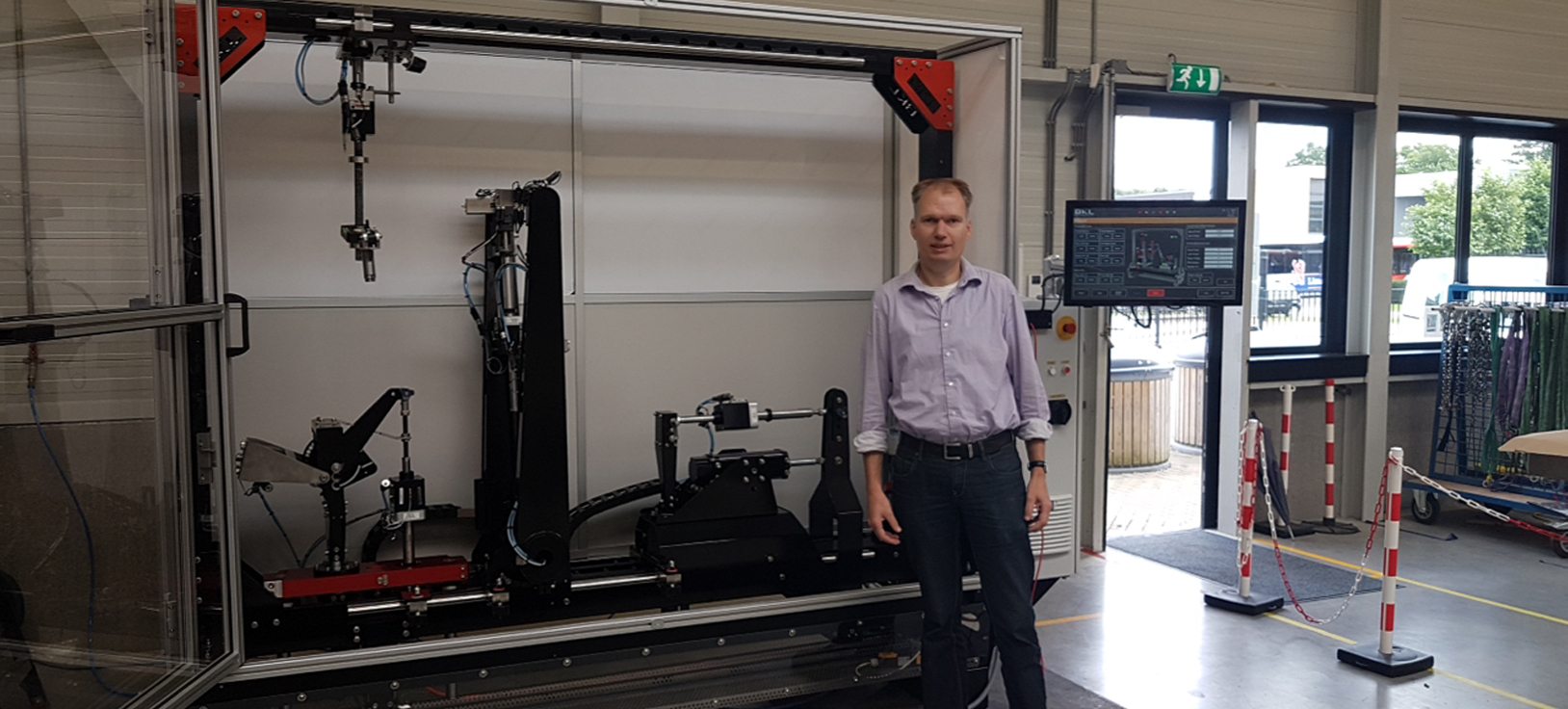 The bicycle frame test test machine
With safety shoes on we enter the workroom of BKL Engineering where the bicycle frame test machine and its operation is being explained to us. Different testsare being performed. Paul Postma says: 'The norm is to hit 100.000 times against a curb, simulated by pushing against the front fork. The seat on the bicycle frame, the peda land brake loads are tested in the same way. These tests are all performed seperately, most tests take between 6 and 14 hours. The most important of the test machine is that the degrees of freedom of the interfaces of the bicycle frame can be adjusted automatically.
The starting point of the new test machine has been considered carefully. The existing machines were equipped with a lot of pneumatically driven movements. It is well known that pneumatic movements cost a lot of energy. In fact, you always throw away air. This is also a fairly cost item. "The customer wants to be a green company as a bicycle manufacturer," says Paul Postma. The air consumption was significantly and the wastage of the components only increased. The system also had to be more dynamic than the existing test systems. It was important to get a good advice on the stroke frequencies of Exlar linear actuators. Based on the calculations, the choice of lineair actuators from the Exlar GSX series has been made. This compact roller screw servo actuator is very powerful and has a high lifetime, which makes this actuator the ideal choice for this demanding durability test. Besides the reliable Exlar actuator, ATB Automation works with Stöber's highly fast and accurate Digital SD6 servo controllers, which seamlessly connects to BKL Engineering's control.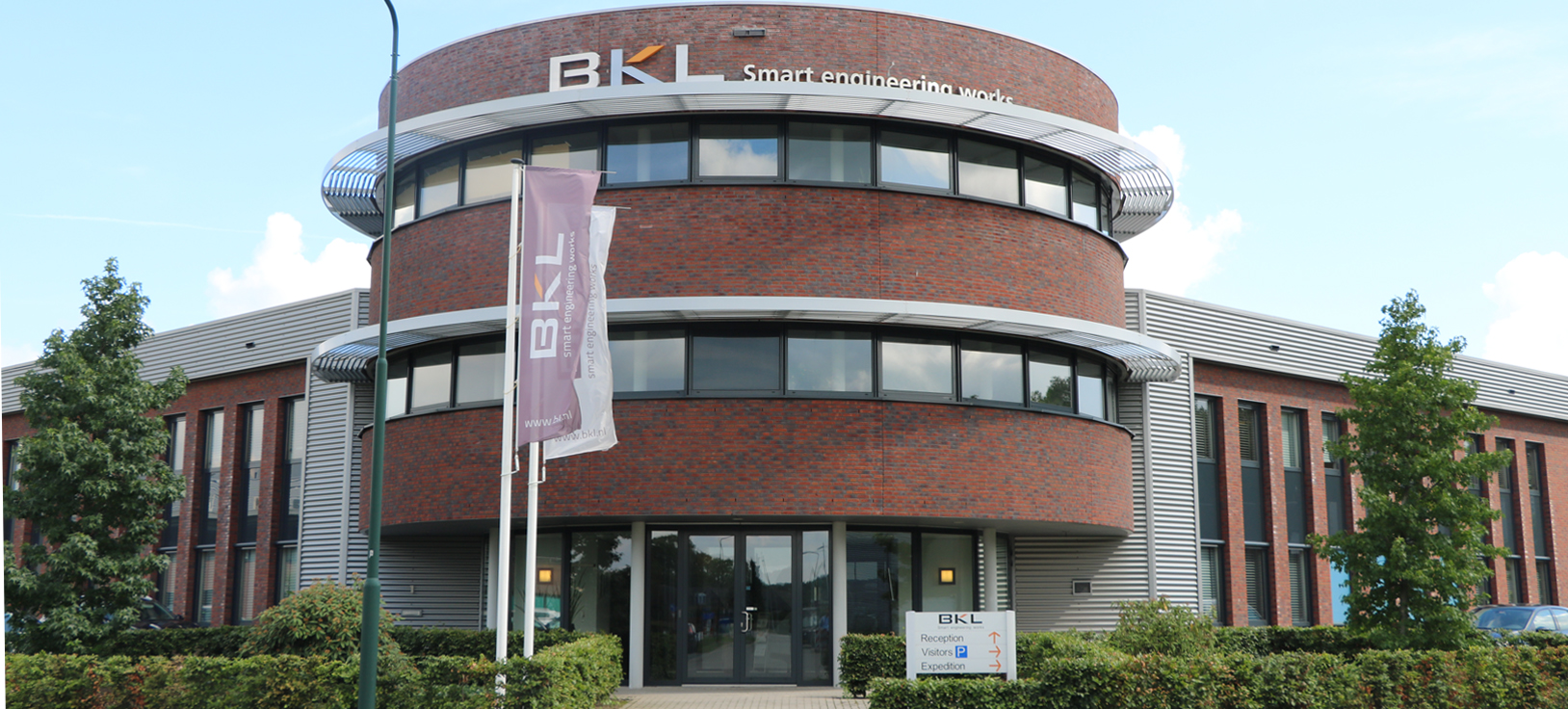 Who is BKL Engineering?
BKL is a technical service provider in mechanics and mechatronics. We develop high-quality solutions enabling clients to work smarter, more efficiently and above all more safely: hoisting and lifting tools, industrial modules and machines. Our range of services include engineering, inspections, services and manufacturing. We provide services for partial processes and overall solutions.
Your safety, our DNA
The users of your hoisting and lifting tools, modules and machines are your employees, your human capital. Their safety is of paramount importance. That is why we develop machines that can be operated easily, are user-friendly and enable safe working. Moreover, a safe working environment for your employees encourages their sense of enjoyment and commitment; it reduces the chance of incidents and supports continuity.
High-tech solutions
On a daily basis, a team of forty experts work on inherently safe solutions. We operate throughout the world and we are OEM.