Estun Automation acquisited 100% shareholdings of TRIO Motion Technology
Date: 6 February 2017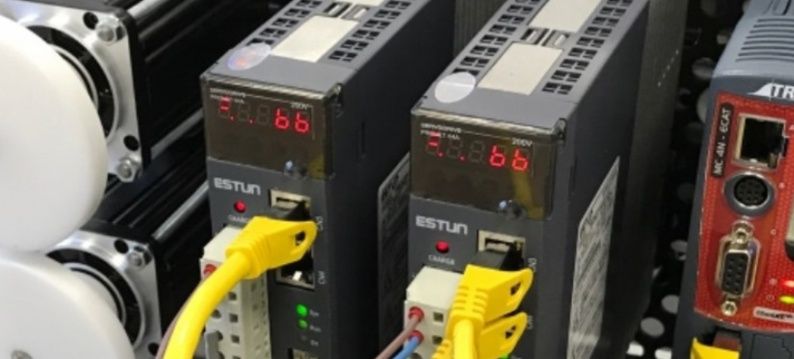 On February 5, Dynacon Industrial Limited, a wholly-owned subsidiary of Estun Automation, acquired 100% of the shareholdings of TRIO Motion Technology.
Founded in 1987, TRIO MOTION TECHNOLOGY LIMITED was headquartered in Tewkesbury, UK and has subsidiaries in the United States, China and India. Since its inception, TRIO has been dedicated to the field of industrial automation to provide high precision and high reliability of motion control technology, and now TRIO has become one of the global leading companies in the motion control industry. The company's major products are multi-axis general-purpose motion controller, motion control card, robot controller, human-computer interaction touch screen (HMI), and input and output expansion modules. The products are widely appliedin various industries including packaging machinery, 3C electronic machinery, printing machinery, industrial robots, food production lines and entertainment industry, etc.
The acquisition is regarded as an extensive development of Estun around the upstream and downstream industries of the core functional components for intelligent equipments, and also be the strategic layout and specific implementation around the company's"Double-core, Double-wheel drive" strategy. The values of the acquisition are reflected in the following aspects,
First, it helps Estun to build its core competitiveness in global vision in core functional components for intelligent equipments. Through the acquisition of Trio, Estun Automation is upgrading from business internationalization to capital, talent and brand internationalization. A"Double-core" international industrial layout has been built, which consists an overseas R & D center for motion control technology based on TRIO and China operation headquarter.
Secondly, advanced technology is grafted onto Chinese power. Trio has accumulated top technology and customer base in the motion control field in recent decades and is one of the world's leading companies in the field. Through this acquisition, the company will realize technical re-innovation through digestion and absorption of international advanced technology to enhance the company's competitiveness in motion control solutions. Besides, by working with world-class enterprise and making full use of the company's sales channels and networks, Estun will share more of the huge Chinese market cake.
Third, by giving full play to the synergistic effects of mergers and acquisitions, Estun will get throughboth upstream and downstream industry chains for the company's core control functional components, share and integrate the advantageous resources in R & D team, sales network and supply chains. By combination between two strong enterprises, Estun's AC servo system and Trio's motion control system are combined and become more competitive, the company's industry positioning is transformed from the previous control functional components supplier into high-end motion control industry solutions provider. Estun is more confident and powerful to face direct competition from the European and Japanese companies, and is able to provide high-end large customers in the industry with complex motion control solutions. That is, Estun automation group has transformed from the industrial automation core components provider to large, high-end intelligent equipment, motion control system provider, which means Estun can contribute more power to the national's goal "Made in China 2025"by providing its core technology