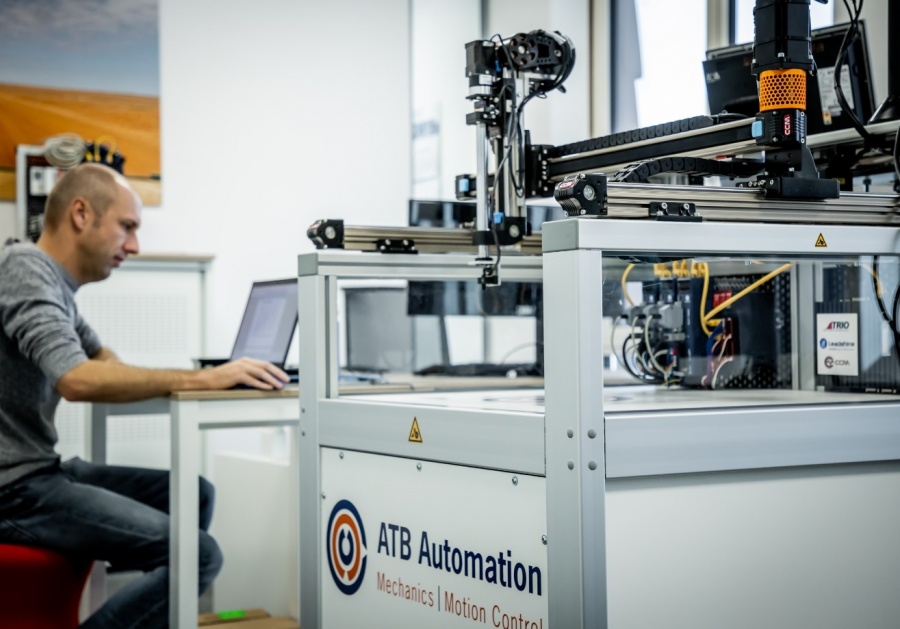 ATB Automation & EtherCAT: projecten and applications
ATB Automation is a member of the EtherCAT Technology Group. Our team of application engineers provides adequate technical support, training, programming and delivery of complete projects. They often use EtherCAT as a fieldbus between controllers and the control system.
EtherCAT means high reliability, effectiveness and flexibility with high dynamics and accuracy!
Several stepper motor and servo drive suppliers of ATB Automation are standardized on EtherCAT.
Trio Motion Technology is used as control system. In addition, the team also has experience with other operating systems such as TwinCAT (Beckhoff) and CodeSys.
EtherCAT Technology Group
The EtherCAT Technology Group keeps EtherCAT technology open to all potential users. It brings together manufacturers of EtherCAT devices, technology providers and users to further develop the technology. It offers multiple technical working groups where experts carefully work on different specific aspects of EtherCAT. All these activities are aimed at one common goal: to keep the system stable and interoperable. That is why there is only one version of EtherCAT and not a new version every year.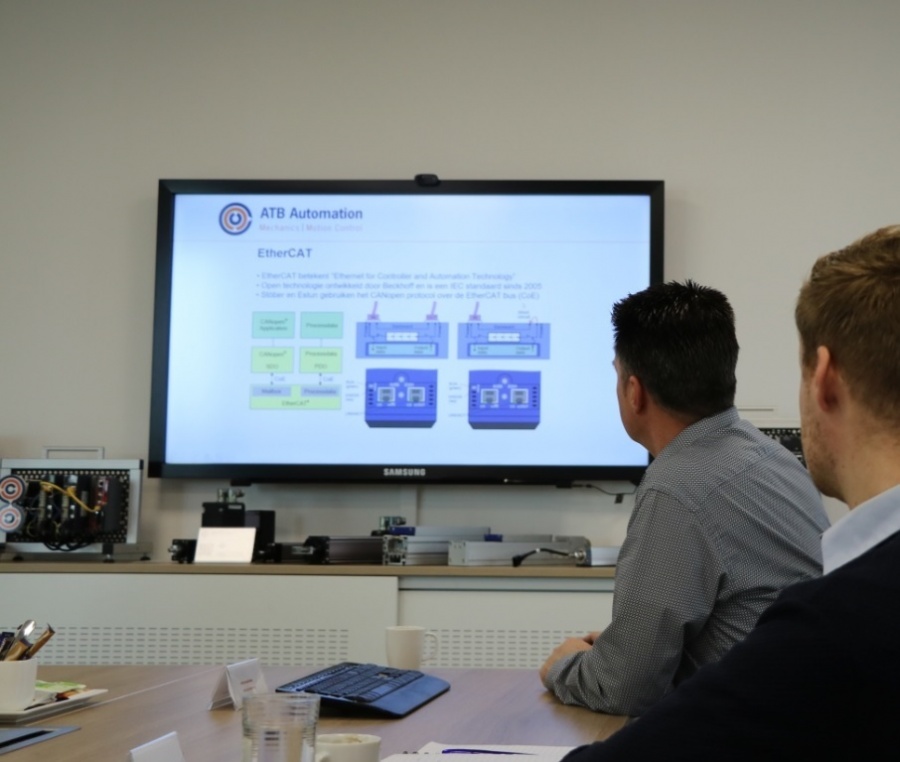 Partners of ATB Automation - member of EtherCAT Technology Group
ATB Automation has been a distributor of renowned suppliers of regulators and controllers that use the EtherCAT platform for many years.

Trio Motion Technology
Trio Motion Technology is a designer and manufacturer of motion controllers / PLCs for use in the automation industry. Founded in 1987, Trio is a leading company providing automation solutions to the industry by combining servo drive and motor technology with easy to program Motion Coordinators.
Motion controllers / PLCs
Servo motors and drives
IO modules
HMIs
Scara Robots
The Motion First design concept ensures that automation solutions result in maximum production speed and throughput within a machine's mechanical capabilities.
EtherCAT is an important part of Trio's product range and was chosen as the preferred industrial fieldbus more than a decade ago. Trio Motion Technology is part of the Estun Group of Companies. The Trio motion controllers with EtherCAT work with many brands including Stöber, Leadshine and IAI.
More information about Trio Motion Technology?
Click here or mail to trio@atbautomation.eu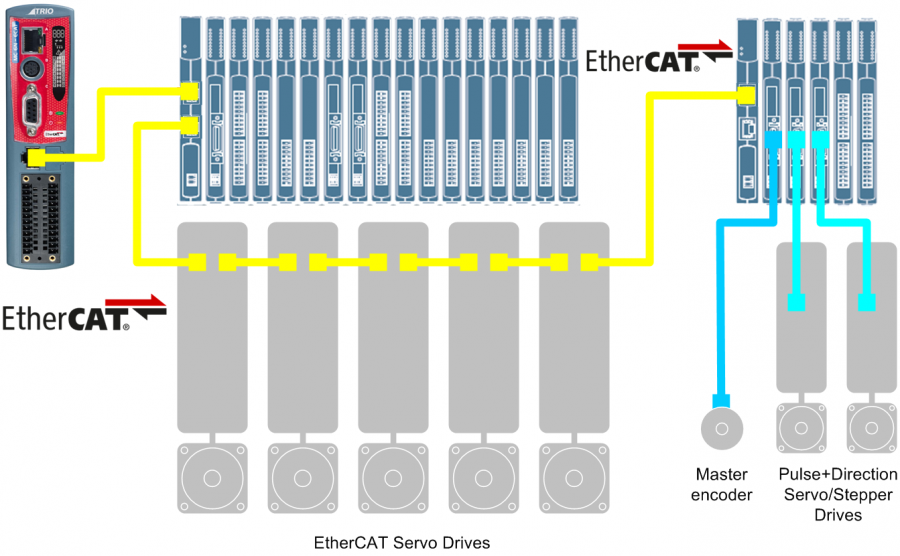 Stöber Antriebstechnik
STÖBER Antriebstechnik GmbH + Co. KG is a manufacturer and developer of drive components, offering the extensive know-how of a system supplier and a growing global presence. The program includes complete systems:
Servo controllers
Servo motors
Servo reducers
Rack and pinion drives
Stöber's servo controllers are equipped with EtherCAT as standard, allowing use of all CiA402 drive and control based standard protocols.
Optionally, the controllers can be supplied with an FSoE (Fale Safe over EtherCAT) safety module. It supports the Safe Torque Off (STO) and Safe Stop 1 (SS1-t) safety functions according to EN 61800-5-2.
More information about Stober Antriebstechnik?
Click here or mail to stober@atbautomation.eu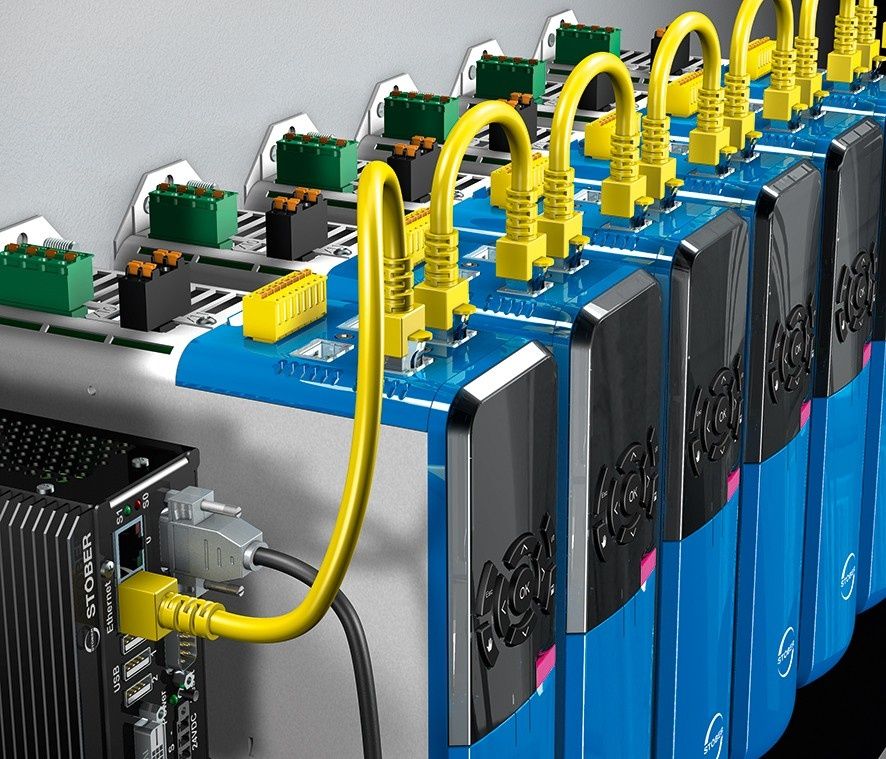 Leadshine Technology
Leadshine Technology Co., Ltd., established in 1997, is specialized in developing, manufacturing and selling high quality motion control products. Leadshine offers a full package:
Open loop stepper motors and controllers
Closed loop stepper motors and controllers
Servo motors and controllers
Steps and servo motors with integrated drives
The servo controllers and stepper motor controllers are available with EtherCAT and function according to the Ci402 protocol. They work perfectly with controllers from Beckhoff, Omron and Trio Motion Technology, among others.
More information about Leadshine Technology?
Click here or email leadshine@atbautomation.eu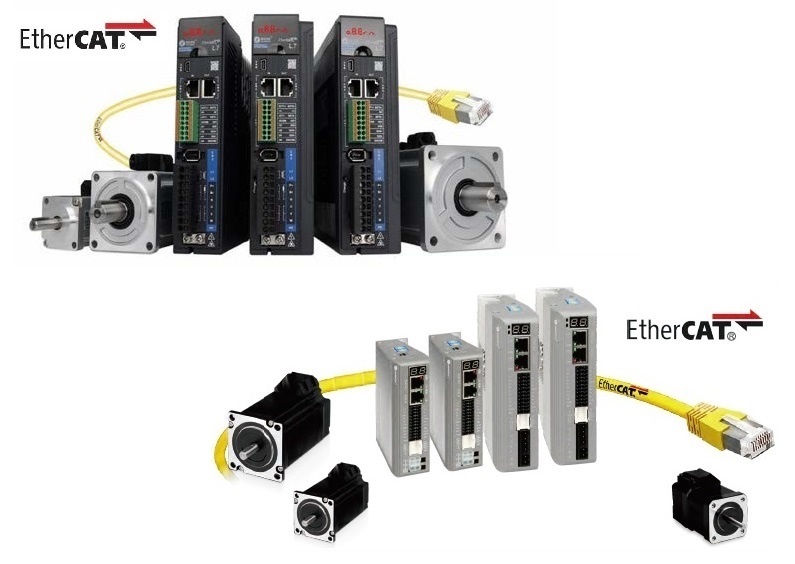 IAI Industrial Robots
Founded in Japan in 1976, IAI Corporation has grown to become a global leader in electromechanical actuators and robots. IAI is a leader in pick-and-place and assembly systems in the automotive and electronics industry.
The program includes :
Linear actuators with slide
linear actuator
Industrial grabs
Cartesian Robots
Scara Robots
All drives are powered by 24V steppers, 24V bldc servo motors or 230V ac servo motors.
All actuators can be controlled with the RCON controller, a modular positioning controller to which a maximum of 16 actuators and drives can be connected. These can be the 24V stepper, 24V bldc servo or 230V ac servo drives. The RCON controller is suitable for drive-based and control-based control via EtherCAT from a higher-level controller.
More information about IAI Industrial Robots?
Click here or mail to iai@atbautomation.eu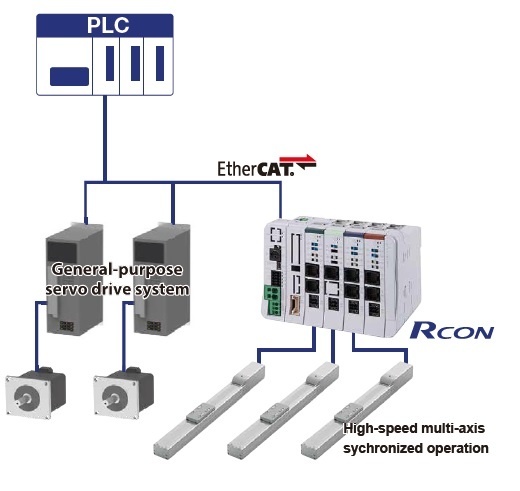 More information about using EtherCAT at ATB Automation?

Contacts:
Peter Hamersma
Phone: +31 297 36 05 63
peter@atbautomation.eu
Peter Hamersma is team leader of the application department and responsible as project leader and system integration at ATB Automation. With his years of experience, Peter is one of the most experienced specialists in the Benelux.