Stöber PHQ-ME
servo gear
High Torque planetary – precision series
Rated torque to 25000 Nm
5,5:1 – 600:1 / 1- 3 arcmin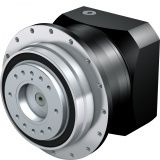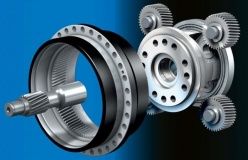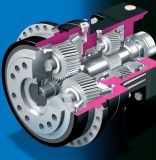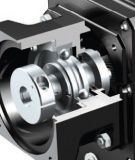 ---
Axial planetary gearboxes with four-planet system and helical gearing, offers maximum power density and highest torsional rigidity for axes with high load capacities. Backlash smaller than 3 arcmin.
8 sizes planetary gearboxes (PHQ4 to PHQ12).
Accelerating torques of 170 to 43,000 Nm.
Gear ratios from i = 5,5 (1-traps) to 600 (3-stage).
Backlash smaller than 3 arcmin.
The planetary gearbox is supplied with a backlash-free EasyAdapt® coupling, suitable for every type servo motor.
The Quattro Power Line planetary gearbox is characterized by the output shaft executed as flange. Through the helical gearing and 4-planet wheel construction, the gearbox has high torsional and tilting rigidity, high accuracy and runs extremely quiet.