Stöber PKX-MF
servo gear
Right-angle planetary gearbox
Rated torque to 2000 Nm
3:1 – 210:1 / 4 – 8,5 arcmin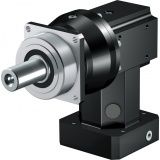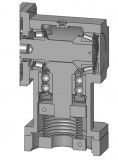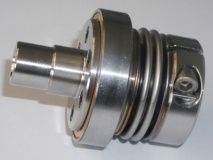 ---
Drive unit made up of an single-stage input KX series right-angle gear unit and a robust P series planetary output stage (1-stage and 2-stage). The perfect solution for installations where space is tight.
4 sizes (P5K up to P9K).
Accelerating torques of 18 to 3,000 Nm.
Gear ratios from 3 to 300.
Backlash smaller than 4 to 8.5 arcmin.
Optional ServoStop: with a in the motor adapter integrated fail-safe brake.
The gearboxes can be supplied with a motor adapter and backlash-free coupling suitable for each type of servo motor. It is also available with a drive shaft.
Friction, especially on the drive side are reduced to a minimum. This makes the P-series ideal for
high demands on dynamic performance or continuous duty strength at high speed level.