Jakob K
Servo coupling
Metal bellows coupling
Shaft diameter 24 - 203 mm
Torque range 2 - 50,000 Nm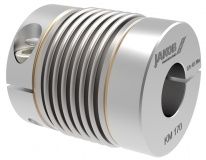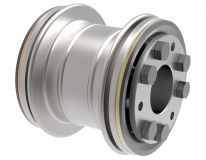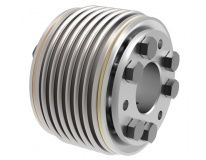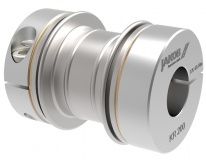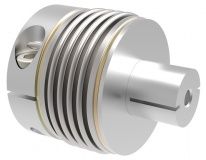 ---
Metal bellows couplings guarantee a zero backlash torque transmission with extremely high torsional stiffness and a low moment of inertia. Different types of bellows as well as conical bushings and clamping hubs are available for various applications.
Features Jakob metal bellows couplings
15 types metal bellows couplings: KM, KP, KR, KPH, KMH, KRH, KPP, KG, KG-VA,KGH, KSD, KSS, KXL, KPS, KHS.
Hub diameter from 24 to 203 mm.
Bores up to to 90 mm.
High torques from 2 - 50,000 Nm.
Speed up to 20,000 min-1.
Materials: aluminum and stainless steel versions.
Very robust coupling by clamped or welded hubs.
Ideal for servo applications.
Easy to assemble with EASY hub clamp.
(When disassembling the coupling, the screw goes against the red stop and opens the coupling automatically)
Patented backlash-free metal bellow coupling invented by Jakob.