IAI Industrial Robots ServoPress RCS2-3-R
Servo actuator with Load Cell
230V servo actuator with Load Cell
Max push force 200N-50kN
520 mm stroke - 240 mm/s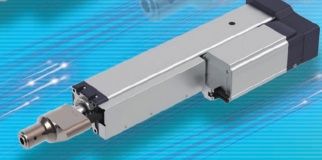 ---
Rod type actuator that can be used in simple pressing appications. As it is capable of high precision position control, it can easily set the hard push force adjustment and position control that have been difficult with the hydraulic pressure.
Servo Press specification
The servo press specification actuator is equipped with a load cell to allow for the force control.
What Is Push-motion Operation?
Similar to an air cylinder, push-motion operation is the function of keeping the rod and slider pushed to the work, etc. Servo press provides superior stop stability during pressing, which makes them optimal for push-motion operation. Also, servo press can be used in a wide variety of applications because it can be used in work operations that require strong push force, such as press fitting and caulking operation.
What Is Force Control?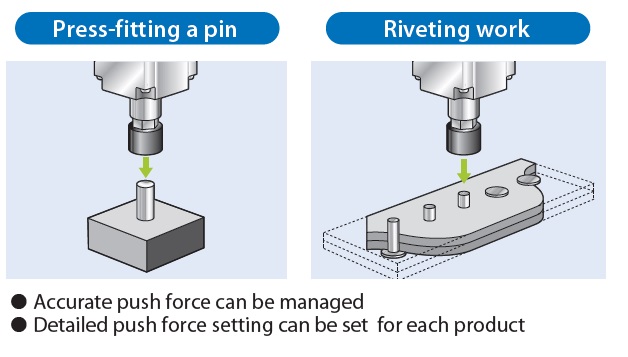 A function that can perform high precision push control output using the feedback data from the dedicated load cell installed in the actuator.
What Is the Servo Press Specification?
The specification which can perform various push-motion operations by using the press program from IAI.
High Precision Load Control
Equipped with a dedicated load cell at the rod tip to detect the load applied to the pressed object. This provides the high precision load control with the loading repeatability of ±0.5% F.S. (full-scale).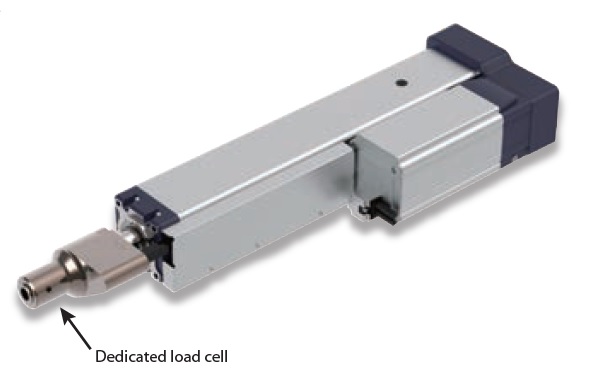 Capable of Pushing at Maximum Push Force for Long Periods
RCS3-RA15R/RA20R model types of servo press specification achieve the push time of 9s/10s at the maximum push force (30000N/50000N). They can be used for applications where the time until a predetermined push force is reached is indefinite such as compression molding of powders, applications where the push force is maintained from the pressurized state until cooling such as hot plate welding, and applications where the push force is maintained for a predetermined period such as the strain relief of workpiece.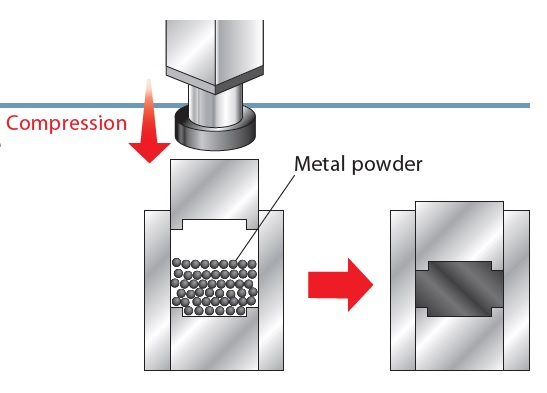 Dedicated Software: Press Program
With this Press Program, one of two control methods, "Speed Control" or "Force Control", can be selected. In addition, one of four stop conditions, "Position", "Distance", "Load", or "Incremental Load", can be selected as the method for stopping. By utilizing a total of eight types of press methods, it is possible to handle a variety of press motion.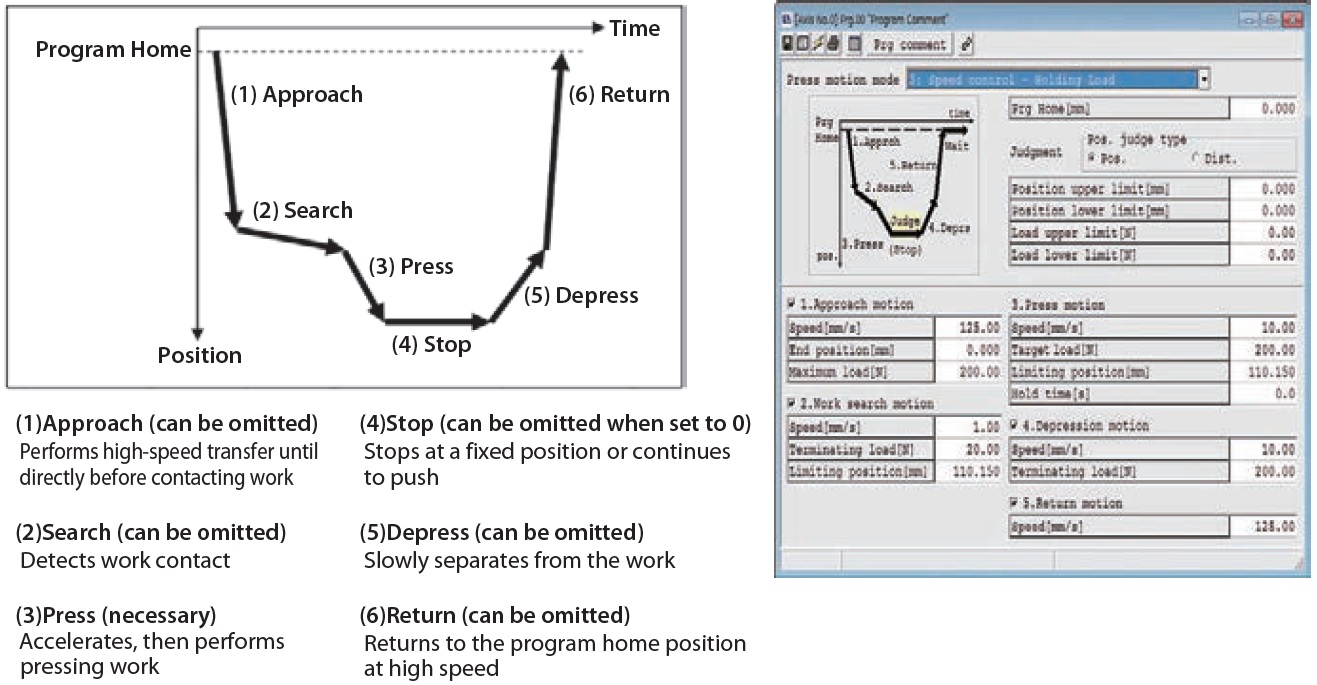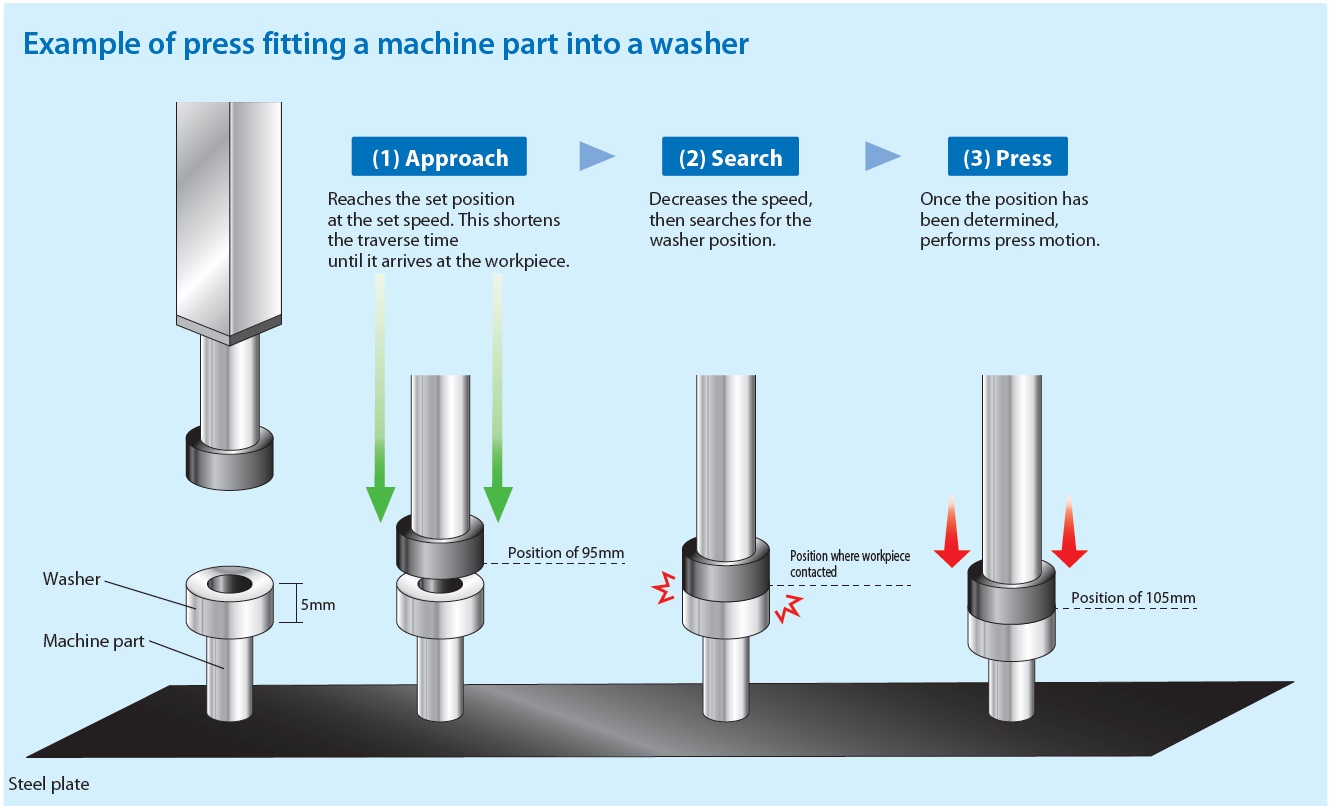 Download here the manual of SCON controller for ServoPress applications