Exlar Tritex TTX
Roller screw servo actuator with integrated drive
Integrated servo drive 24/48 Vdc - 230Vac
Continuous force up to 5,9 kN
450 mm stroke - 847 mm/s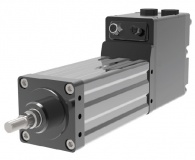 ---
Intelligent Servo Drive/Motor/Actuator
By combining the latest electronic power technology with advanced thermal management modeling technology, Exlar® has set a new benchmark for electric actuator performance versus size. TTX Series actuators now integrate an AC or DC powered servo drive, digital position controller, brushless motor and linear actuator in one elegant, compact, sealed package. Now you can distribute motion control and resolve your application challenges with one integrated device. Simply connect power, I/O, communications and go!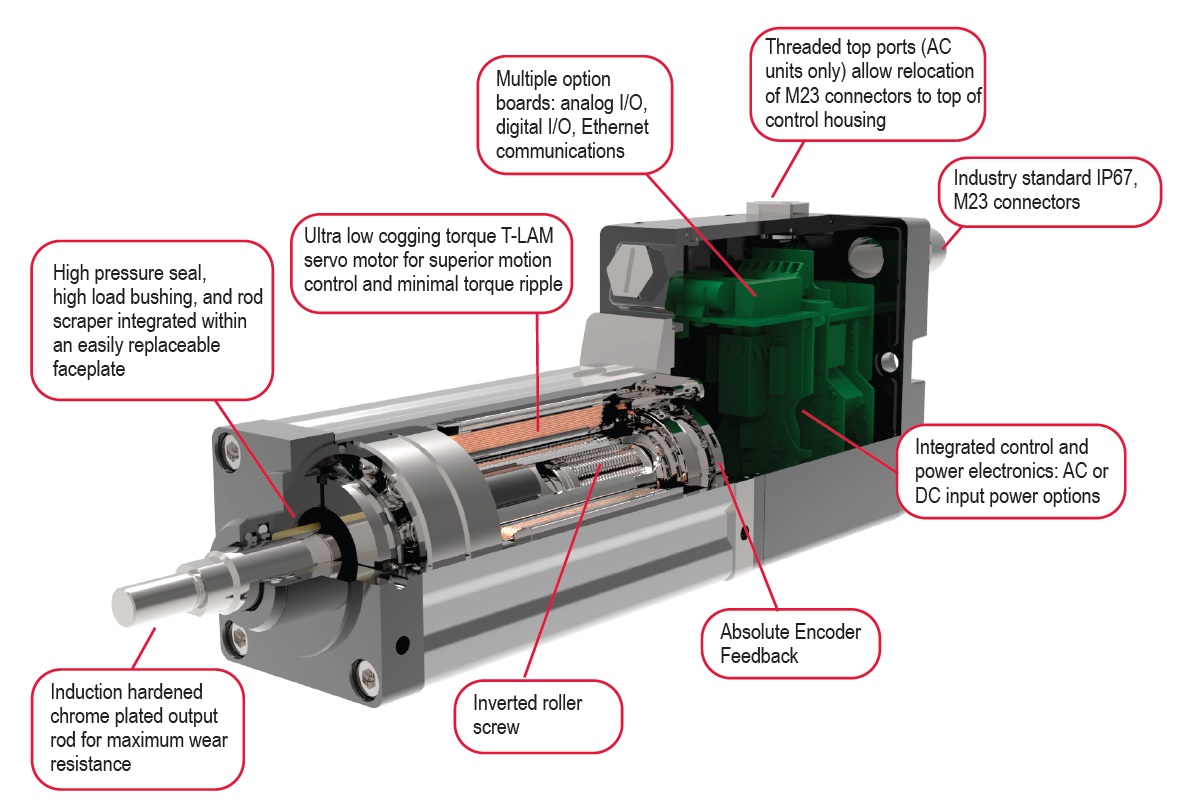 Reduce Panel Space
TTX Series actuators are the highest power density, smallest footprint servo drive devices on the market. Finally, you can incorporate a fully electronic solution in the space of your existing hydraulic or pneumatic cylinder. You can also eliminate troublesome ball screw actuators; and the space previously consumed by panel mount servo drives and motion controllers is no longer needed. TTX Series actuators may also reduce the size of your machine design while significantly improving reliability.
Reduce Costs
Now you can eliminate the labor costs for mounting and wiring panels because the TTX Series houses the servo drive, digital positioner, and actuator in one convenient package. Cable costs are also significantly reduced by eliminating the need for expensive, high-maintenance specialty servo cables. All that is required is an economical standard AC or DC power cord, and standard communication cable for digital and analog I/O. These actuators also eliminate the issues associated with power signals and feedback signals traveling long distances from servo drive to servo motor. With the TTX Series, the servo drive and motor are always integrated in the same housing.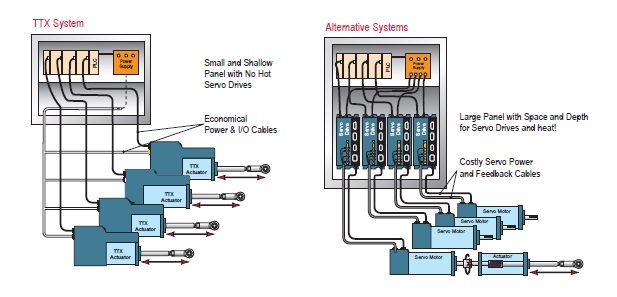 Flexible Communications
Digital and analog I/O, plus popular communication networks, such as Modbus TCP, Modbus RTU (standard), EtherNet/IP, and PROFINET IO, allow the TTX Series to become an integral part of your control architecture or machine control processes.