Automation programming of ICs with IAI TableTop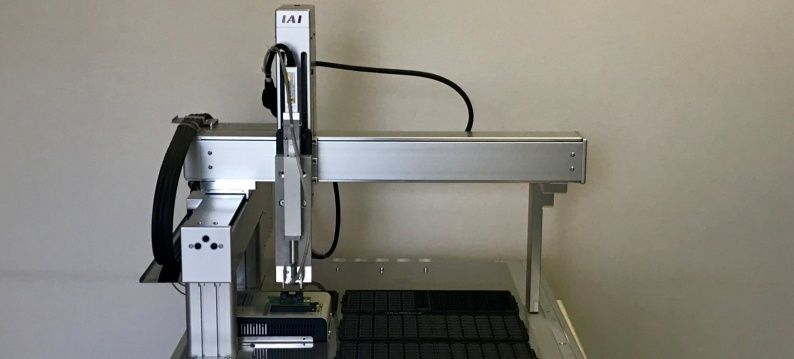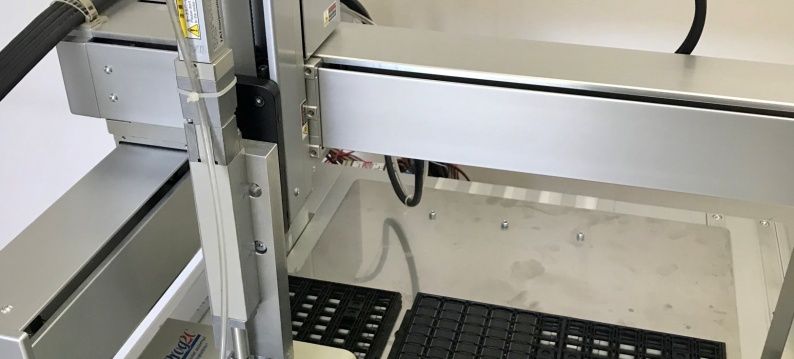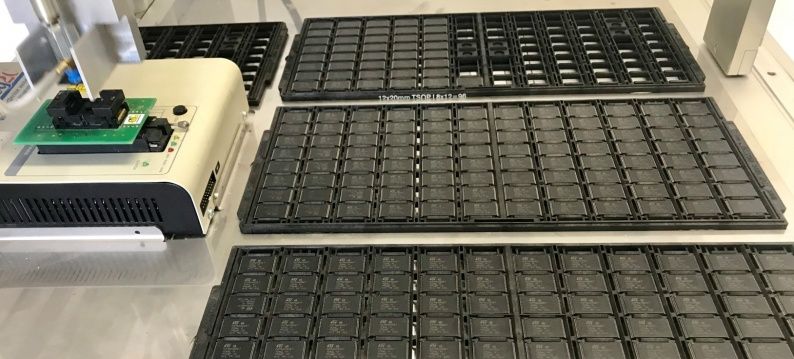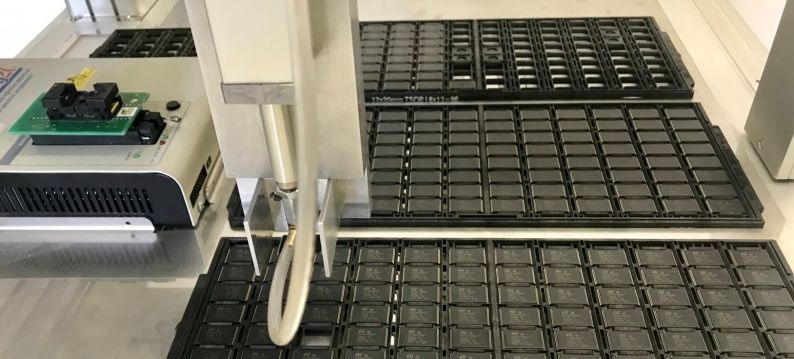 ICs are placed one after the other in the socket of the programmer, the programmer communicates over RS232 with the IAI TableTop, type TTA-C3G and a working range of 500 x 450 x 150 mm (X x Y x Z).
If the installation is successful, the IC is returned to the same position in the tray, if the installation fails, the IC is deposited in a separate tray.
With the Z-axis of the TableTop, the socket is opened using the push function. An additional IAI Robocylinder RCP-R has been mounted for the vertical movement of the vacuum gripper.
The trays are drawn in DXF format and can be imported directly and quickly as position coordinates in the IAI SEL software.
The automation has been programmed by one of ATB Automation's application engineers.