XYZ test system isolation containers with Stober Servo and Trio motion controller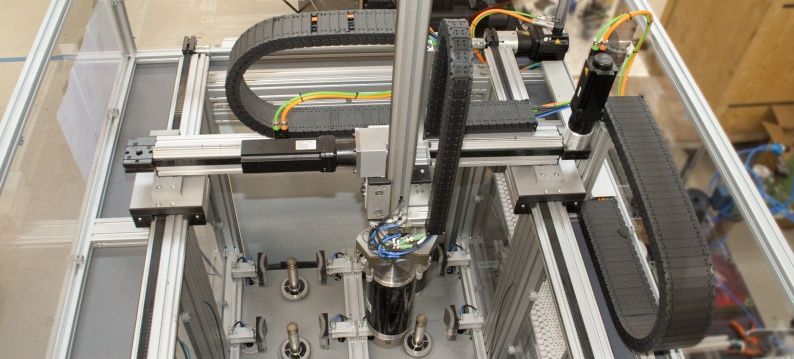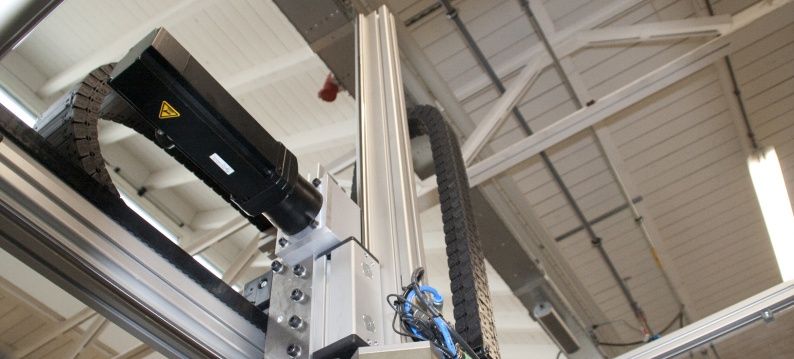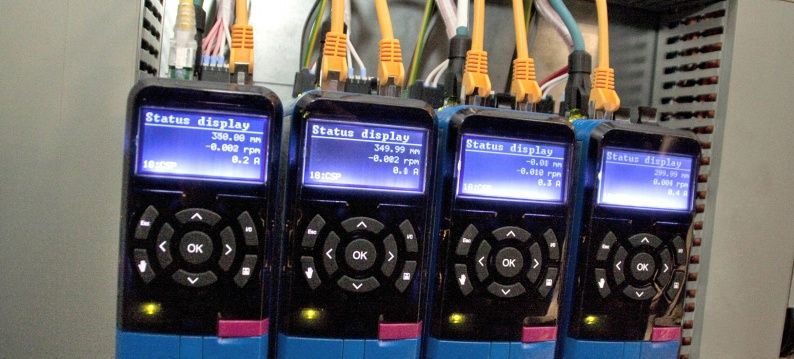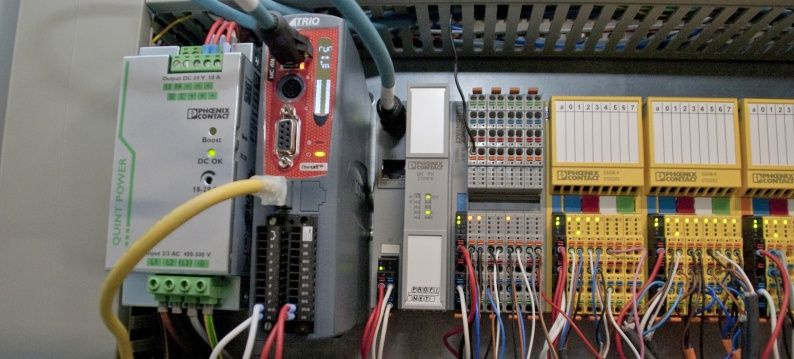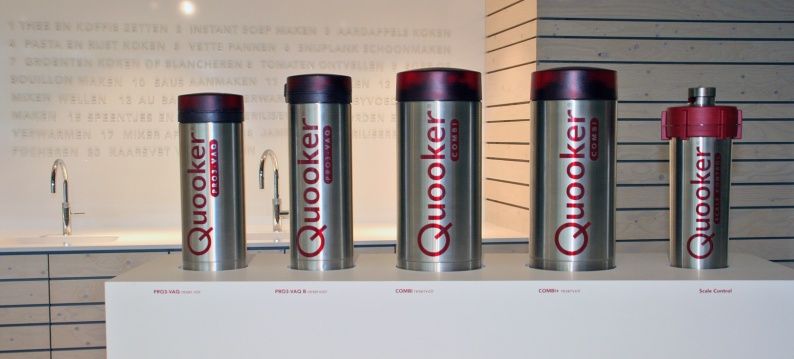 Compact Stöber planetary servo motor gears control an xyz system for handling isolation containers in a test machine. The XYZ system places the isolation container on one of the six test positions. After verification of the measurement system to the XYZ system picks up the container and place it on the rotator. Since the container is reversed by a fourth servo motor Stöber for the correct starting position for the next processing step.

The challenge in this system was the dynamic handling of a product with substantial mass of 25 kg, with speeds up to 2.5 m/s and accelerations of up to 5 m/s2. Using the calculations and the advices of ATB Automation a compact system is the result. The Stöber SD6 servodrives with EtherCAT in combination with Trio MC4N-ECAT motion controllers are easily and quickly connected and installed.

The standard STO safety card (Safe Torque Off) in the Stöber SD6 drives allows the integration of safety into the machine very easy. Safety of the operators is therefore guaranteed at all times.