Bunkercrane in oiltanker with slewing ring bearing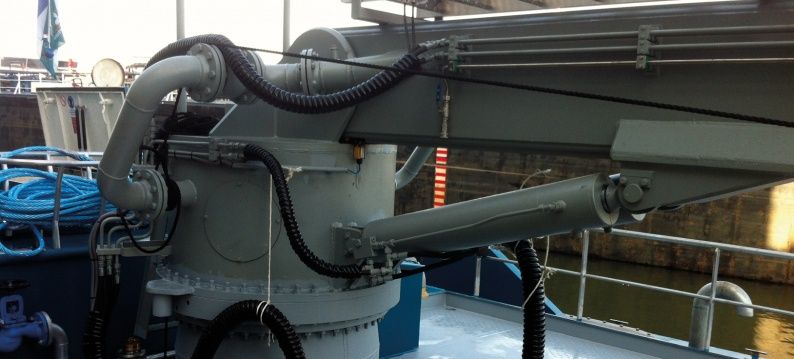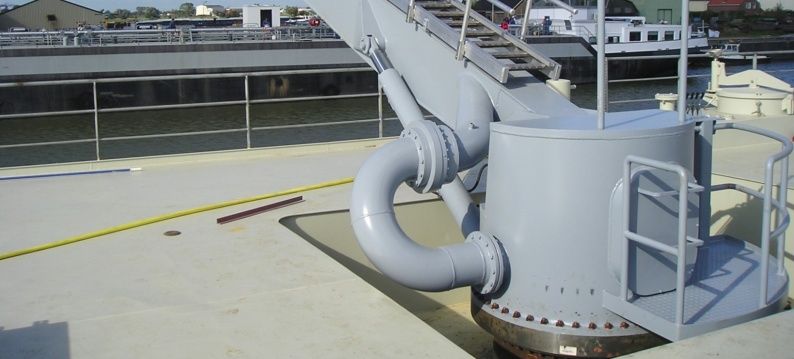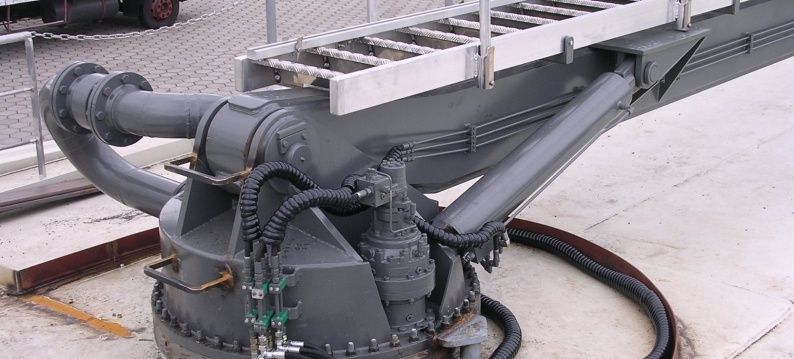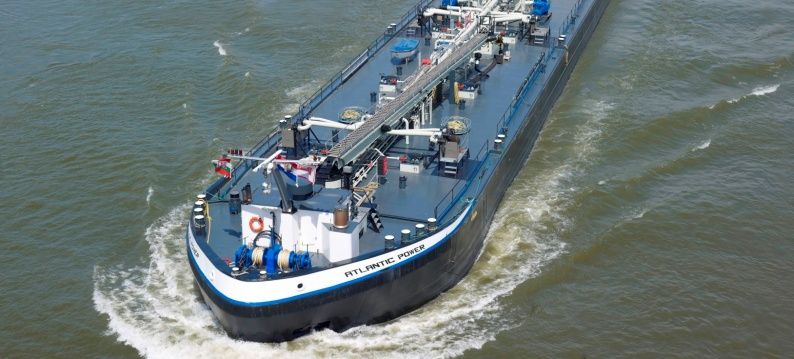 With a bunker crane on oil tankers fuel and lubricants are the main products being reloaded on board of other vessels. One or two thick pipes run along the jib of the crane for the transport of the product. To reach the filling neck of the other vessel with the coupling, the bunker crane is mounted on a 360° turnable slewing ring bearing.
Heavy gear slewing ring bearing
Because the jibs of these cranes are relatively long, a high force is necessary to bring the crane into motion, therefore the slewing ring bearing must be equiped with heavy gear.
Benefits of Torriani slewing ring bearings in bunker cranes:
360 degree rotation.
Compact solution to absorb tilting moment.
Large stock slewing ring bearings immediately available.