Reference project ADE: Bridge Alkmaar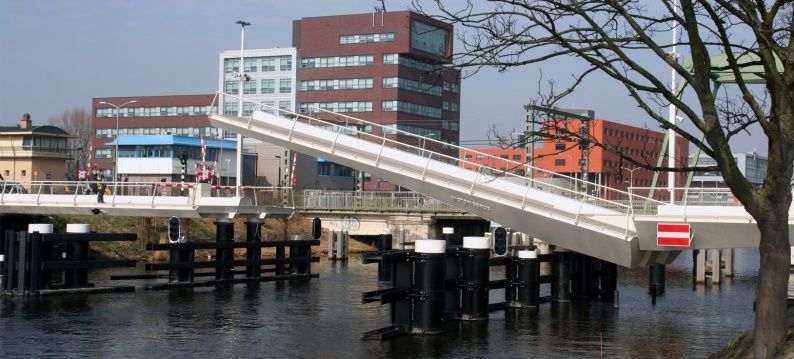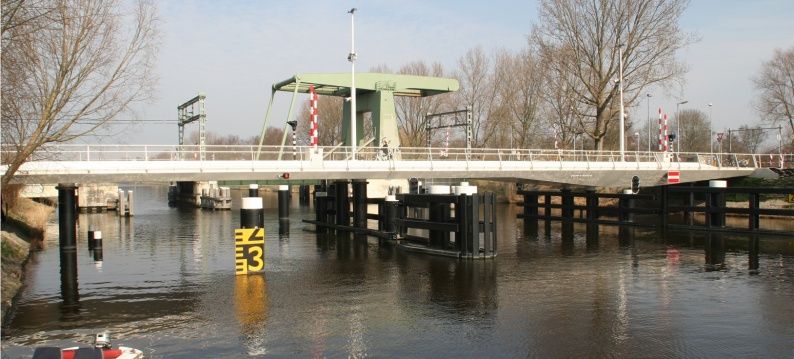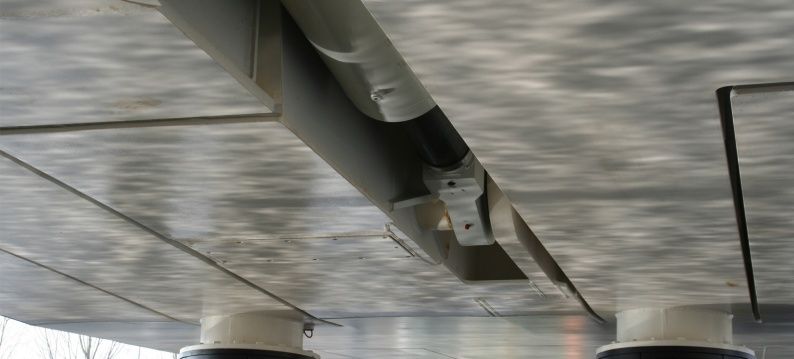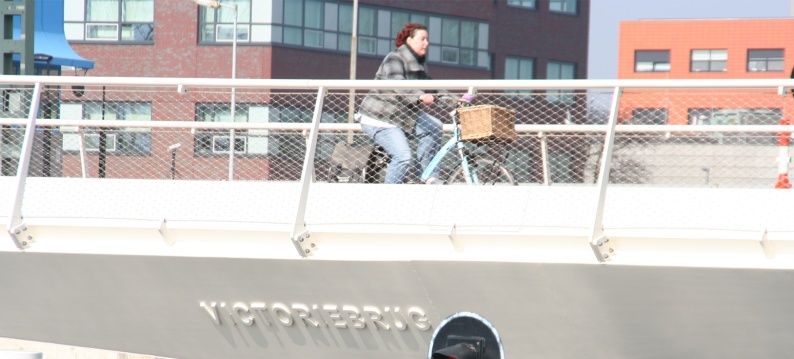 The moveable "Victoriebrug" above the North Holland Canal in Alkmaar, functions as a connection for slow traffic between the station area and "Overstad" downtown area in Alkmaar. The "Victoriebrug" is meant for cyclists and pedestrians. ATB Automation has supplied one of the largest electric actuators for waterworks delivered to date in the Benelux.
The visual continuous deck from bank to bank is characteristic for the "Victoriebrug", where the moving work is virtually invisible included in the deck structure. The middle part of the bridge is movable for shipping. The modest appearance does not reflect the technique, which lies behind the design. With holding forces of 2,223 kN (222 300 kg) and a stroke of 2100 mm, the bridge can tolerate serious forces.
The ADE electromechanical actuator is positioned directly above the water. This incurs some additional requirements. The piston rod has been equipped with a ceramic coating and IP68 seals with dirt and ice scrapers. The integral gearmotor includes a special water-resistant and acid-proof winding. In short, suitable for the desired service life of 50 years and with optimal protection against the Dutch climate.