Chopping marshmallows with Exlar actuator and Stöber drive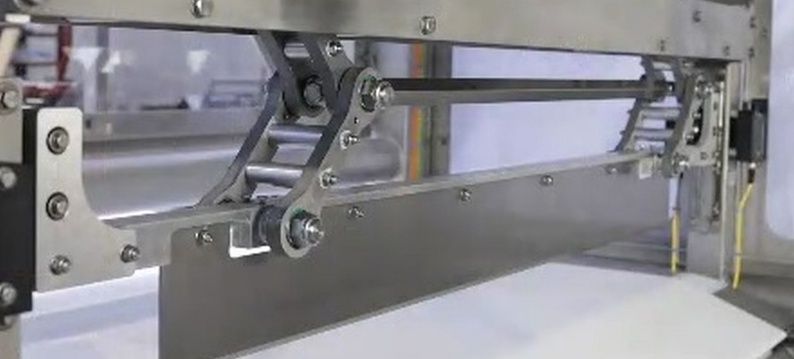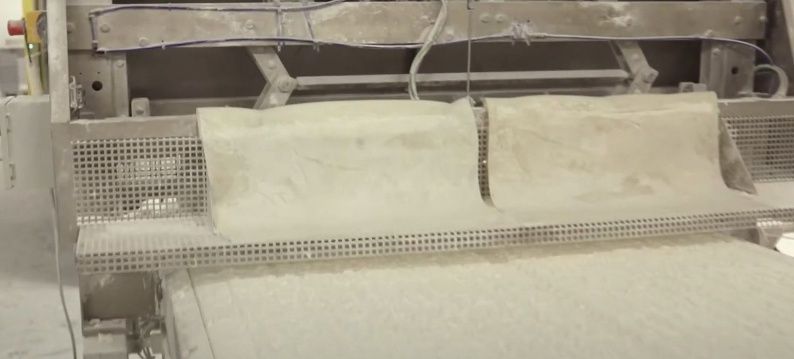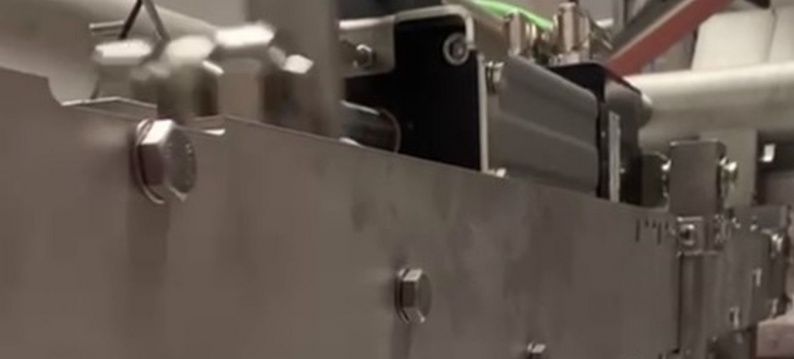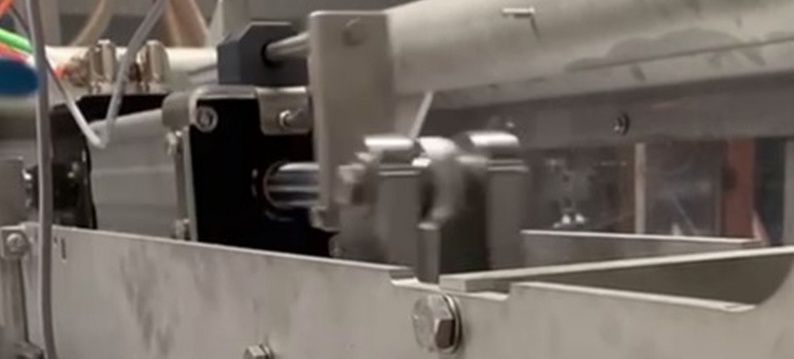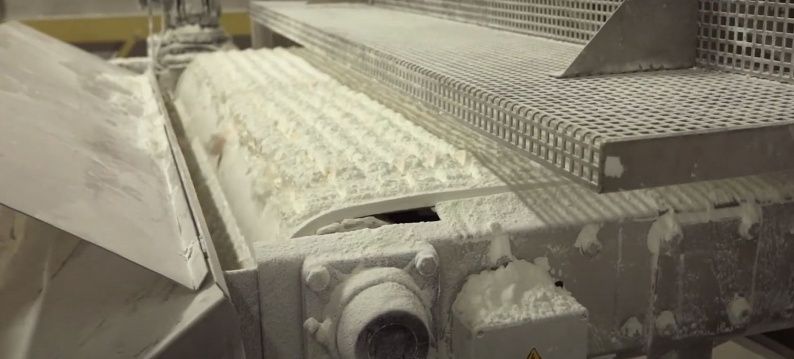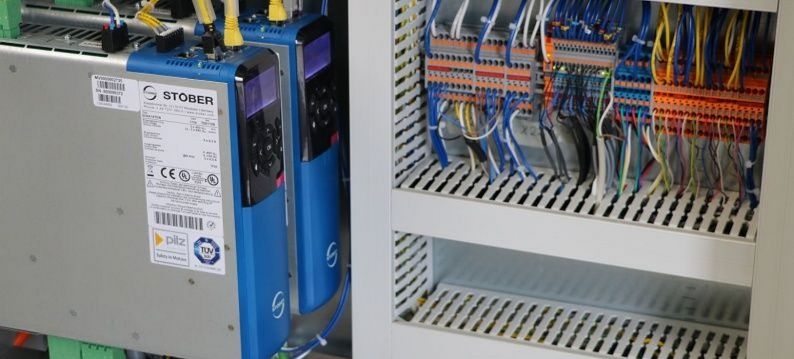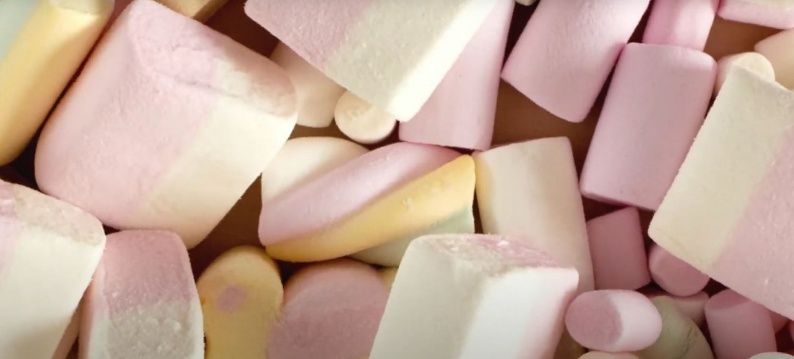 In the production of marshmellows, the product is chopped by means of a knife driven by the Exlar GTX servo actuator. Due to the roller screw transmission, the actuator is suitable for a high duty cycle and a long service life is guaranteed. The actuator is equipped with an encoder suitable for control by the Stöber SD6A servo controllers.
With this GTX80 actuator, forces of up to 2 kN can be achieved in combination with a speed of 1100 mm/s.