Stöber KS-ME
servo gear
Compact planetary right-angle gearbox
Rated torque to 400 Nm
6:1 – 200:1 / 4 - 6 arcmin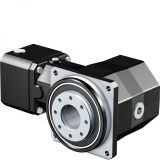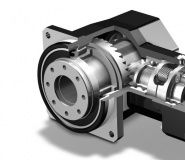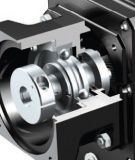 ---
Compact right-angle servo gear units without offset comprising a input planetary gear with servo adapter and backlash free coupling and a right-angle output stage. For high demands on dynamic performance or continuous duty strength at high speed level.
3 sizes right-angle servo gearboxes (KS4, KS5 and KS7).
Accelerating torques of 90 to 400 Nm.
Gear ratios from i = 6 to 200.
Backlash smaller than 4 to 6 arcmin.
Available as:
Solid shaft with keyway.
Hollow shaft with keyway, optional with cover.
Hollow shaft with shrink disk, optional with cover.
The KS right-angle servo gearboxes can be supplied with a motor adapter and backlash-free coupling suitable for each type of servo motor. The gearbox is also available with a drive shaft.
Flexible mounting system

The Stober ServoFit® gearboxes are available with a flexible system adapter and couplings for many servomotor

Assembly servomotor at ATB Automation

Assembly of the servo motor is simple. If desired, this can be carried out at the workshop of ATB Automation.

Compact and flexible mounting

Mounting on the machine shaft via solid shaft with or without keyway, hollow shaft with shrink disc or flange mounting with hollow shaft.