Leadshine CS3E
Closed loop stepper motor controller with EtherCAT
Closed loop stepper motors
20-110 Vdc - max 8,2A
EtherCAT - CiA 402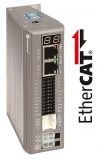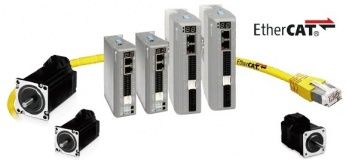 ---
The CS3E series drives support CANopen over EtherCAT (CoE) control and CiA402 operating modes including Profile Position (PP), Profile Velocity (PV), Homing (HM), Cyclic Synchronous Position (CSP).
The products can be matched with most of EtherCAT controller/PLC such as Beckhoff, Trio, Omron etc.
The CS3E series have excellent performance including enhanced reliability, no loss of step, super-low stepper noise, anti-resonance, low-speed ripple smoothing.
The CS3E can power up 2-phase Nema 11, 14, 17, 23, 24 and 34 stepper motors with incremental encoders in many industrial applications like CNC, medical, electronics, packaging etc.