Working of stirrups with Stöber servodrives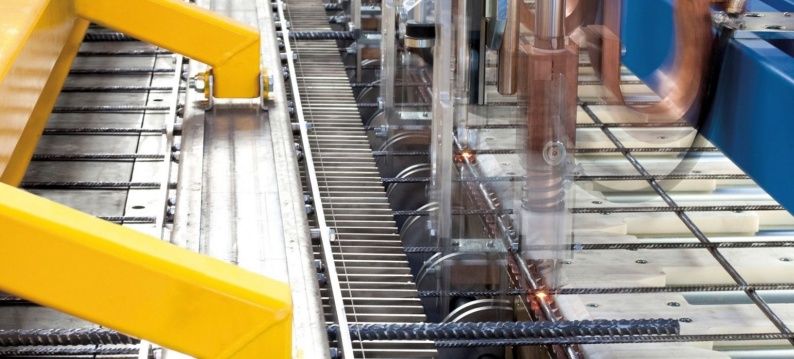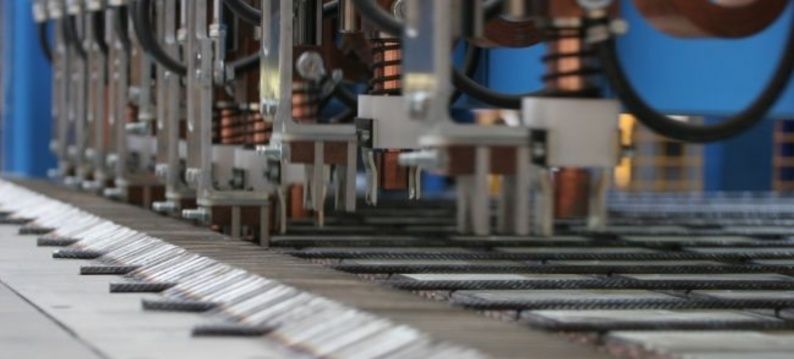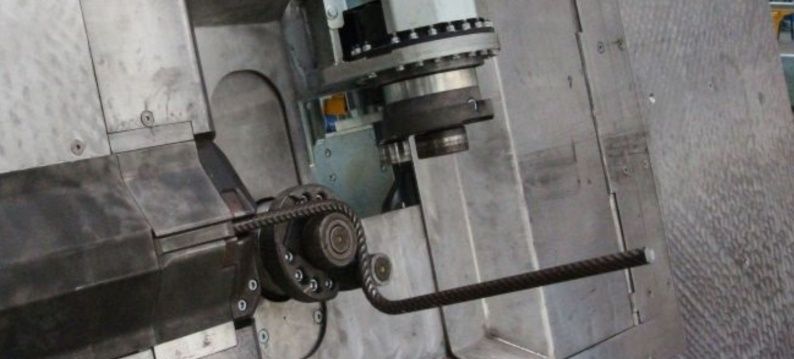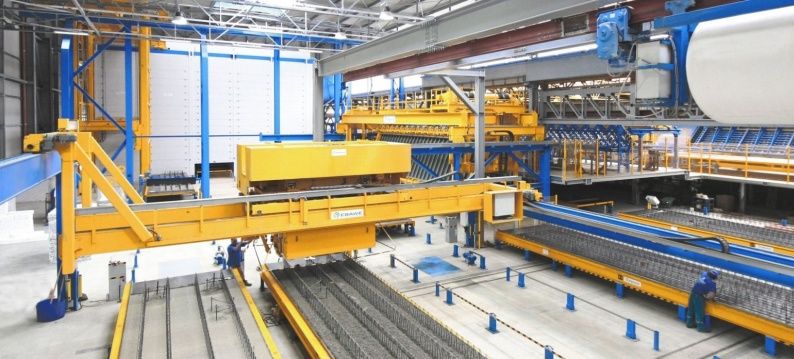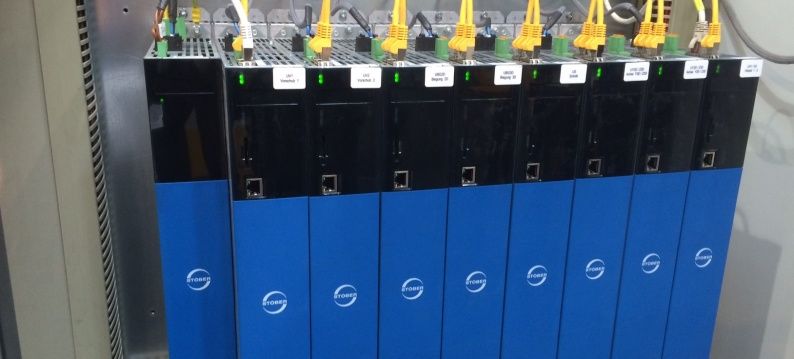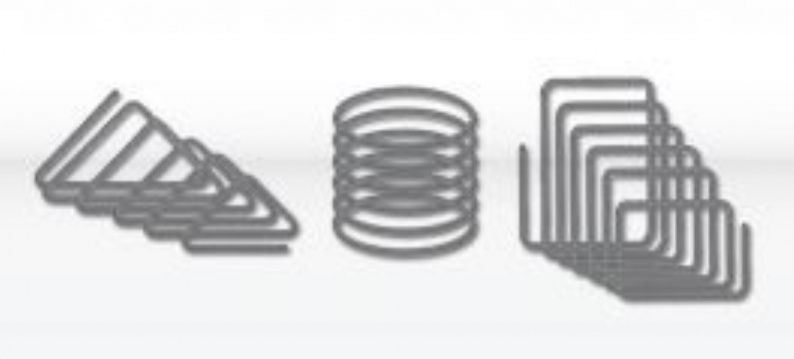 Powerful machines for the production of reinforced concrete where steel is bended and cutted.

A total of 10 pieces servo-drives are used . The EZ servo motors are controlled by the multi-axis servo drives from the SI6 series:
6 pieces controllers 22A nominal: type SI6A261
2 pieces 2-axis controllers 12A nominal: type SI6A162
The system is powered by a PSA634 power supply (50A) whereby energy fed is mutually distributed via the Quick Link DC bus at the rear of the drives.
Overall width in the control of the 10-axis system, including the power supply, is 9 x 65 mm = 585 mm.

The servo drives are controlled via the control based Ci402 protocol from a CoDeSys controller via EtherCAT.