Belt treadmill with Exlar servoactuators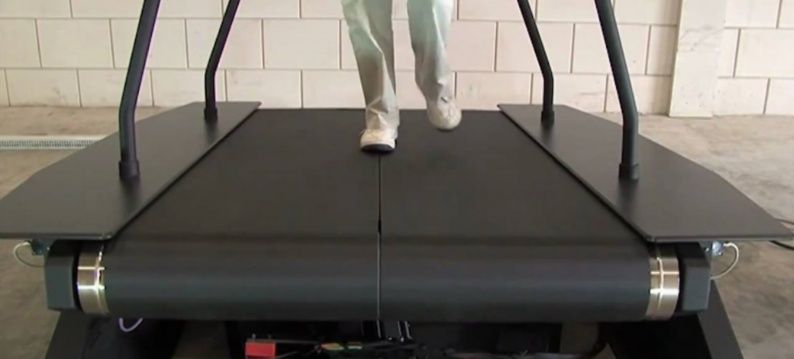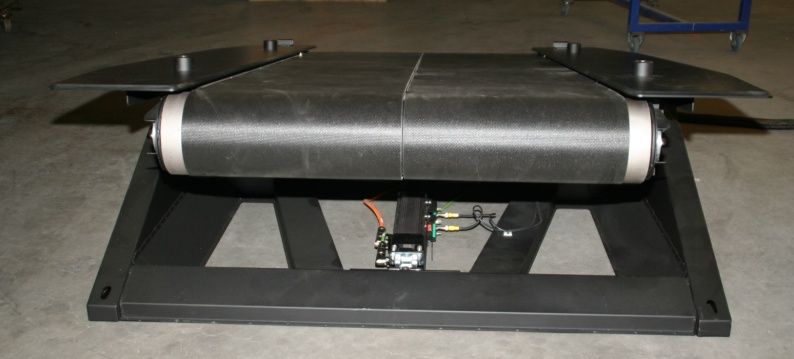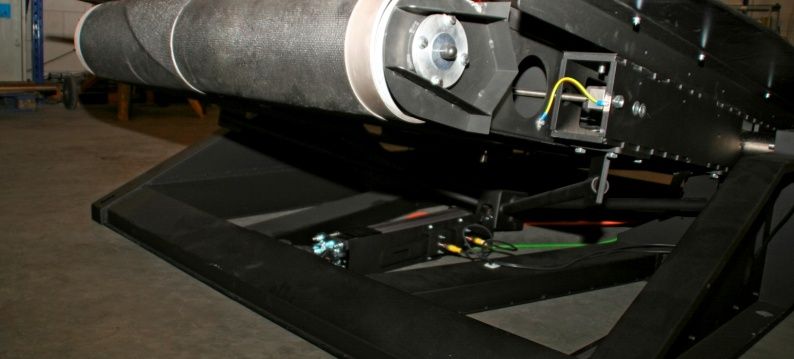 This belt threadmill is a dual belt treadmill with fully separated 3D force measurement capabilities and unique movement capabilities (Instrumented treadmill). It features very high acceleration and deceleration of the individual belts (unloaded 20 m/s2), optional pitch motion from 10 degrees backward to 10 degrees forward in less than 1 second and an optional sway motion of 100 mm from left to right in less than a second.
The reaction of the patient to disturbances is of interest to the analysis. The Exlar GSM40 creates a 'pitch' movement; the front and rearward tilting of the band.
The Exlar GSM30 regulates the 'sway' movement; a linear motion with a maximum stroke of 50 mm to the left or to the right.