IAI Industrial Robots RCP6S
Built-in controller for RCP6 actuators
Built-in controller for RCP6 actuators
Field network until 16 axis
EtherCAT, ProNet, EtherNetIP, DeviceNet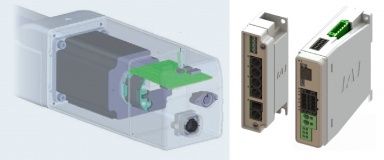 ---
All types RoboCylinders from the RCP6S-series can be equipped with a built-in controller in combination with a 24V stepper motor and absolute encoder.
The actuator is equipped with:
Commmunication port: for connecting a pc or a teaching pendant
Power supply/communication line port: for connecting a gateway, a hub unit or a plc connection unit
LED lights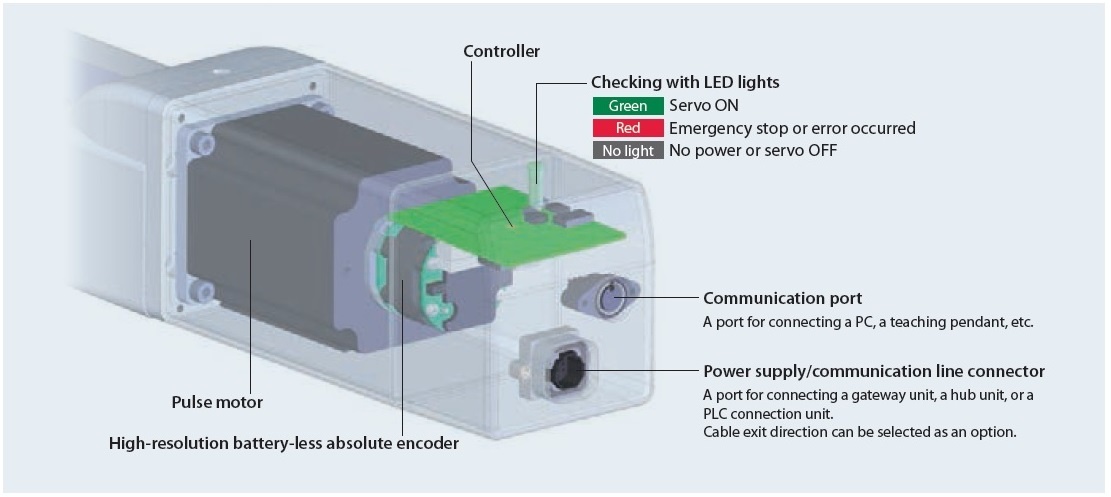 Fieldbus network with gateway (RCM-P6GW)
By using the gateway unit, a maximum of 16 axes or RCP6S can be operated via a field network with less wiring.
RCM-P6GW-EC: EtherCAT
RCM-P6GW-PRT: ProfiNet
RCM-P6GW-PR: ProfiBus
RCM-P6GW-DV: DeviceNet
RCM-P6GW-EP: EtherNet I/P
RCM-P6GW-CC: cc-Link
On every gateway 4 pcs RCP6S actuators can be connected directly or 4 hubs can be connected. On every hub (type RCM-P6HUB) 4 pieces RCP6S actuators can be connected.
PLC Connection Unit (RCB-P6PLC)
This is a terminal block used to connect the RCP6S and the PLC using serial communication. The RCP6S and the PLC connection unit can be easily connected with a cable.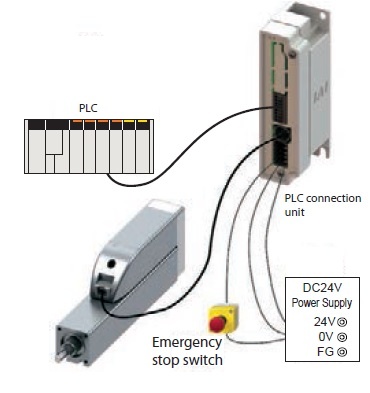 Simply and complete solution with drives

The IAI actuators are deliverd with drive and cabling. Specifications of the actuator like forces and number of mm each revolution of the motor are already fixed. Because of this a a quick and safe commissioning is guaranteed.

Software support by ATB Automation

The software engineers at ATB Automation assist in programming and commissioning via the help desk or on site

Flexible with bussystems

Besides control with I/O the drive can also be controlled with EtherCAT and ProfiNet.
The SD6 drive also has the CANopen option available.