Frameless direct drive torque motor with unique construction
Date: 28 May 2020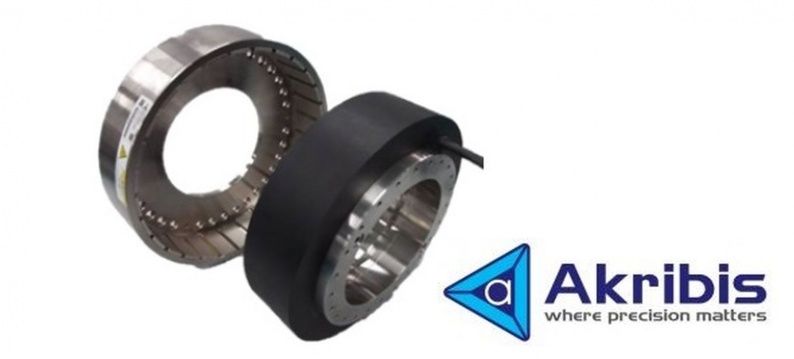 Unique concept with rotor on the outside
The new AER-F series direct drive torque motors from Akribis are characterized by the fact that the rotor is constructed on the outside.
The AER-F series is a frameless torque motor, ideal for OEM where the machine builder can design the rotor and stator compact in its construction. Unique to this series is that the rotor, the rotating part with the permanent magnets, is on the outside. As a result, very high torques can be realized in a compact, low design.
The range is available in diameters from Ø225, Ø285 and Ø335mm and nominal torques from 150 to 275 Nm.
The stator with windings is fitted with Hall sensors as standard.
More information including the catalog can be found here.
You can also send an email to akribis@atbautomation.eu