Introduction: Sebastien
Date: 1 November 2019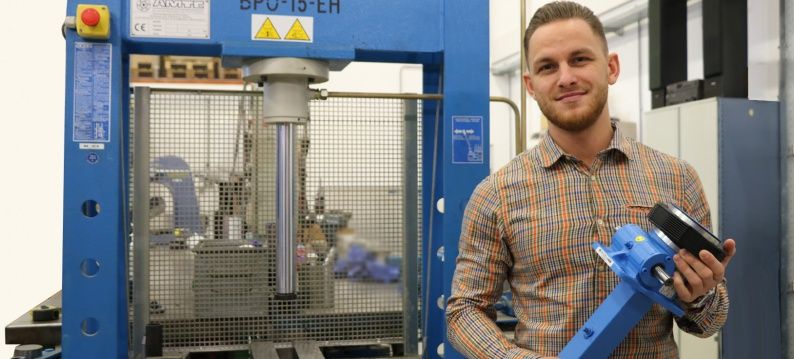 Since September the ATB Automation team is strengthened with a new colleague, Sebastien Bosmans. Sebastien is active as an office employee in Belgium and will be trained for the field service to become a sales engineer mechanics. He is happy to introduce himself.
'My name is Sebastien Bosmans, 28 years and living in Sint-Pieter-Leeuw. My hobbies are are motorcycling, traveling and diving. Besides my hobbies, I like to spend my time with my girlfriend, family and friends. In addition to working, I work out in the gym almost every day and I occasionally go jogging and cycling on weekends.'
Study
'I have all done my studies at the Don Bosco Halle in Belgium, school for science & technology. I started here in technical mechanics and then went on to weld structures with a specialization year in industrial maintenance.

Before I joined ATB Automation I worked in technics. However, I noticed that I preferred working on the commercial part and the customer contact. I also have the ambition to grow further. For that reason I started looking for a new job.'
The click
There was an instant click with ATB, because it concerns mechanics. Everything about this awakens his interest. During his visit to ATB Automation there was also a click with the ATB employees who welcomed him kindly .
Intensive internal training
After an intensive internal training of 3 months Sebastien is working in the office.
The product groups that he is involved with are Pfaff, Faro, Rosta, Torriani, Bönnekamp and Rotar.
'I enjoy working fort his company and I learn more every single day.'