Introduction: Karel Keers
Date: 19 February 2018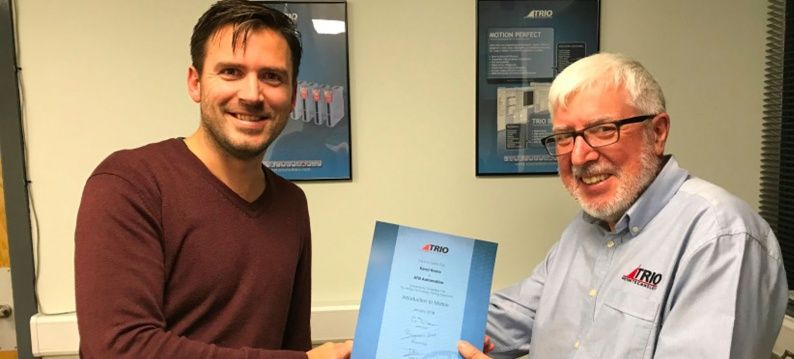 Since November 1st we have a new colleague at ATB Automation in Mijdrecht. Karel Keers works as an application engineer and would like to introduce himself.
'Hi, my name is Karel, I am 36 years old, living together with my girlfriend in Vinkeveen and father of a two-year old daughter. In March we expect our second daughter. I like to spend my spare time with my friends and family. I also enjoy sports. Swimming and cycling are my favorite sports.
Besides my family, friends and sports, I have a great passion for technique from a very young age. At the age of 12 I pulled apart lights and repaired radios. After secondary school I completed the MTS and HTS at Rens&Rens in Hilversum. After this I gained a lot of experience as an application engineer. I have worked a lot with vision and touch technology. As an application engineer I like to lead the technical issues and wishes of customers to a good solution'.

The click
The past year and a half, Karel has worked as an independant entrepeneur with pleasure, until a friend told him about ATB Automation. She worked as a journalist and interviewed Henry and Olaf for a local business magazine. She insisted that he would meet them, because she predicted a good clcik. And she was right! 'From the very first moment, ATB feels like a warm bath, where personal contact and professionalism go hand in hand'.
Intensive internal training
The first two months, Karel followed an intensive training course, which he concluded with a training at Trio in Great Britain. That is also where his focus will be, with Trio Motion Controllers, IAI CON and SEL Controllers, Exlar Tritex and GS with Stöber controllers and Akribis ASD servo controllers.
Karel looks forward to meeting you and getting started in various projects.