Trio Motion Technology ProfiNet-EtherCAT Gateway
ProfiNet master hub to EtherCAT slaves
ProfiNet master to EtherCAT slaves
Suitable for 1 to 8 EtherCAT drives
Suitable for Leadshine and Estun drives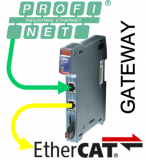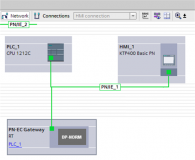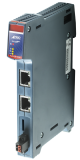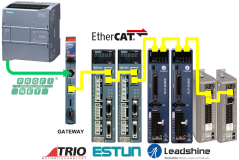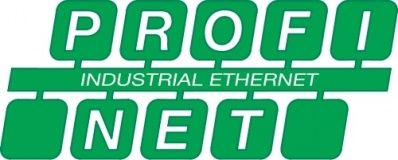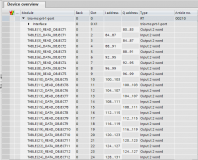 ---
Gateway developed for connection of EtherCAT servo and stepper drives to a higher master controller equipped with ProfiNet.
This makes it possible to control up to 8 drives (slaves) per Gateway with EtherCAT from a Siemens PLC (master) with ProfiNet.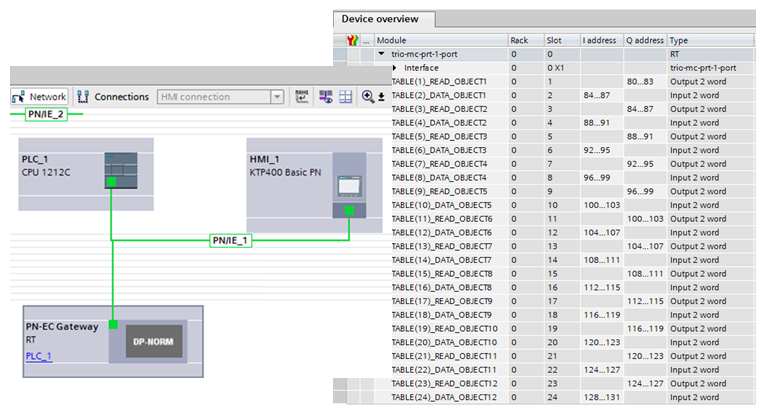 This Gateway is only supplied in combination with orders for drives from the ATB Automation delivery program.
In this respect:
The ProfiNet-EtherCAT Gateway is available as one type, independent of the number of EtherCAT drives up to a maximum of 8 per Gateway. Controlling more drives from one Profinet master is possible by connecting more Gateways to the Profinet master.
Description type Profinet Gateway:
P600-G-8: Gateway suitable for up to 8 EtherCAT drives
The servo and / or step controllers are driven per axis according to the CiA402 protocol (CoE). Target positions can be specified per axis for relative and absolute positioning via Profile position mode. Other drive based CiA402 options are Profile velocity mode, Profile torque mode and Homing mode.