Trio Motion Technology ProfiNet-EtherCAT Gateway
ProfiNet master hub to EtherCAT slaves
ProfiNet master to EtherCAT slaves
Suitable for 1 to 64 EtherCAT drives
Suitable for Leadshine and Estun drives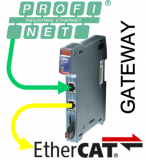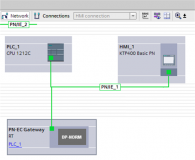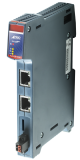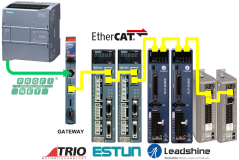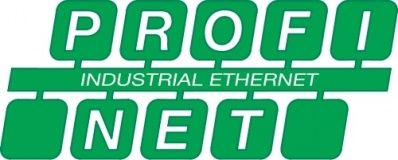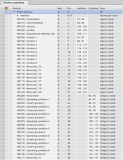 ---
Gateway developed for connection of EtherCAT servo and stepper drives to a higher master controller equipped with ProfiNet. This makes it possible to control up to 64 drives (slaves) with EtherCAT from a Siemens PLC with ProfiNet (master).
In the delivery program of ATB Automation this concerns:
The ProfiNet-EtherCAT Gateway is available in various types, depending on controlling the number of EtherCAT drives from one Profinet master:
P600-G-2: Gateway suitable for 2 EtherCAT drives
P601-G-4: Gateway suitable for 4 EtherCAT drives
P602-G-8: Gateway suitable for 8 EtherCAT drives
P603-G-16: Gateway suitable for 16 EtherCAT drives
P604-G-32: Gateway suitable for 32 EtherCAT drives
P605-G-64: Gateway suitable for 64 EtherCAT drives
Target positions can be specified per axis for relative and absolute positioning, including speed, acceleration and deceleration settings.
In addition to positioning, jog function and reference procedure per axis are available.