Stöber MC6D11
Motion controller
MC6 Motion controller, 15" Touch panel
Dual Core Atom processor
EtherCAT, CODESYS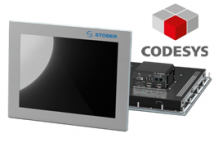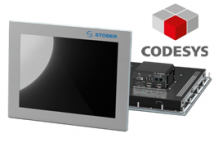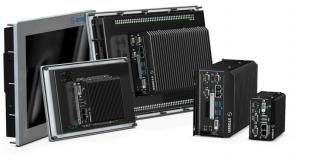 ---
Super compact and powerful motion controller (iPC), optimized for use with CODESYS V3 software programming.
Suitable for controlling up to 100 servo axes.
Programmable with the Stöber AutomationControlSuite AS6 software development environment
Including 15" Touch panel available in 4 versions:
MC6D11NT Standard PLC functionality (IEC 61131-3) with Target visualization
MC6D11ST Additional SoftMotion (cams, electronic coupling) with Target visualization
MC6D11CT Additional SoftMotion CNC (coordinates transformations, such as gantries, scars, tripods etc) with Target visualization
MC6D11CA Additional SoftMotion CNC with Target visualization and Web visualization
Standard interfaces:
EtherCAT
CANopen
RS232
TCP / IP
USB
External 24V auxiliary power.