Stöber PHQA-MF
servo gear
High Torque planetary – highly accurate
Rated torque to 6500 Nm
5,5:1 – 600:1 / 1 arcmin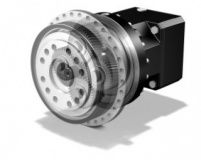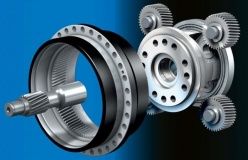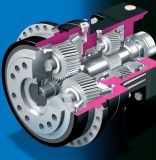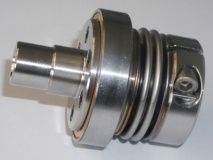 ---
Axial planetary gearboxes with four-planet system and helical gearing for very high torque and torsional rigidity. Extreme gear ratio range and and backlash smaller than 1 arcmin.
6 gear sizes planetary gearboxes (PHQA4 to PHQA10).
Accelerating torques of 170 to 10,000 Nm.
Gear ratios from i = 5,5 (1-stage) to 600 (3-stage).
Backlash smaller than 1 arcmin.
The planetary gearbox is supplied with a backlash-free FlexiAdapt® coupling (PHQA4 - PHQA9) or EasyAdapt® coupling (PHQA10). These couplings compensate thermal expansion of the motor.
The Advaned Quattro Power Line planetary gearbox is characterized by the output shaft executed as flange. Through the helical gearing and 4-planet wheel construction, the gearbox has high torsional and tilting rigidity, high accuracy and runs extremely quiet.