Akribis Systems XMGV
Voice coil module
Voice coil with rail guide and encoder
Continuous forces 5 – 74N
Stroke 15-30mm / encoder 1.0-0.005µ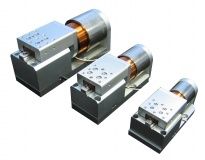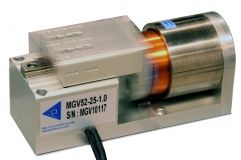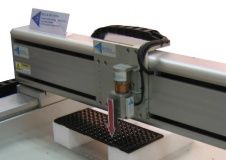 ---
Compact single phase miniature voice coil modules with guide, driven by single fase AVM voice coil linear motor. Especially developed for high precision applications with high oscillation frequencies.
With ball screw guide.
Stroke up to 25 mm.
Including integrated linear encoder, resolution 1,0 or 0,1 µm.
Zerro cogging.
Complete solution

Equipped with integrated guides and linear encoder. ATB Automation also supplies the servo drive and motion controller.