We can lift complete trams!
Date: 5 May 2017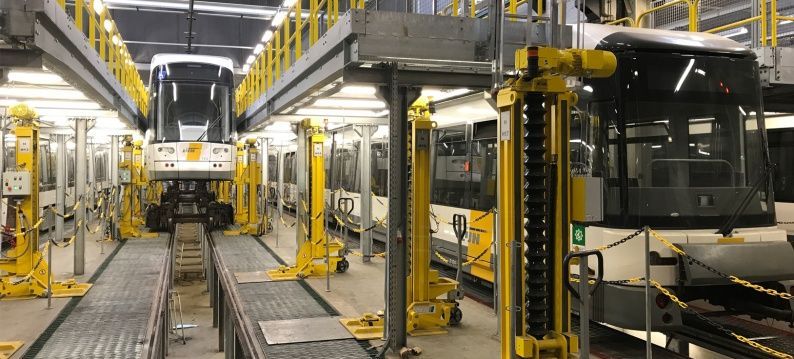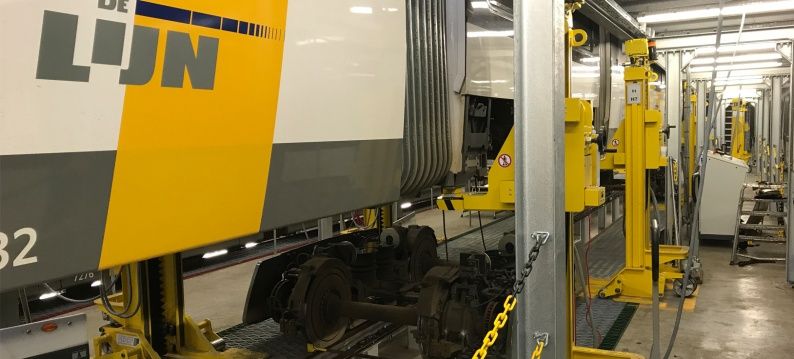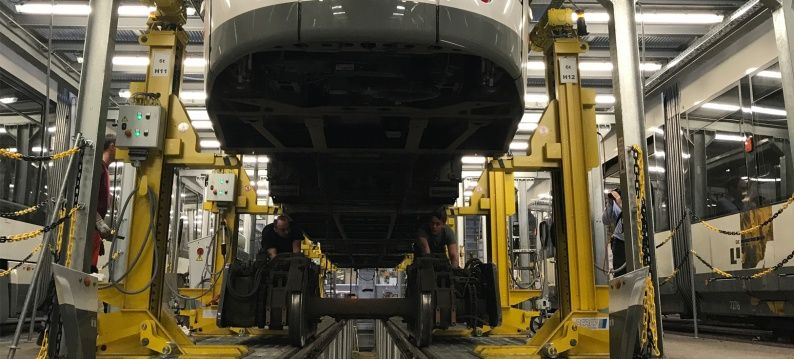 Our enthusiastic Sales Engineer, Theo de Wolf, asked me whether I wanted to go along to 'De Lijn' in Antwerp (Belgium), because we have the oppurtunity to take pictures of the lifting equipment over there. This is a question which I immediately and without any hesitation answered with 'yes'.
From a business point of view there is nothing more beautiful then the applications at our customers, where we have been able to apply our added value. And for this application in particular, because I have never seen a tram get lifted!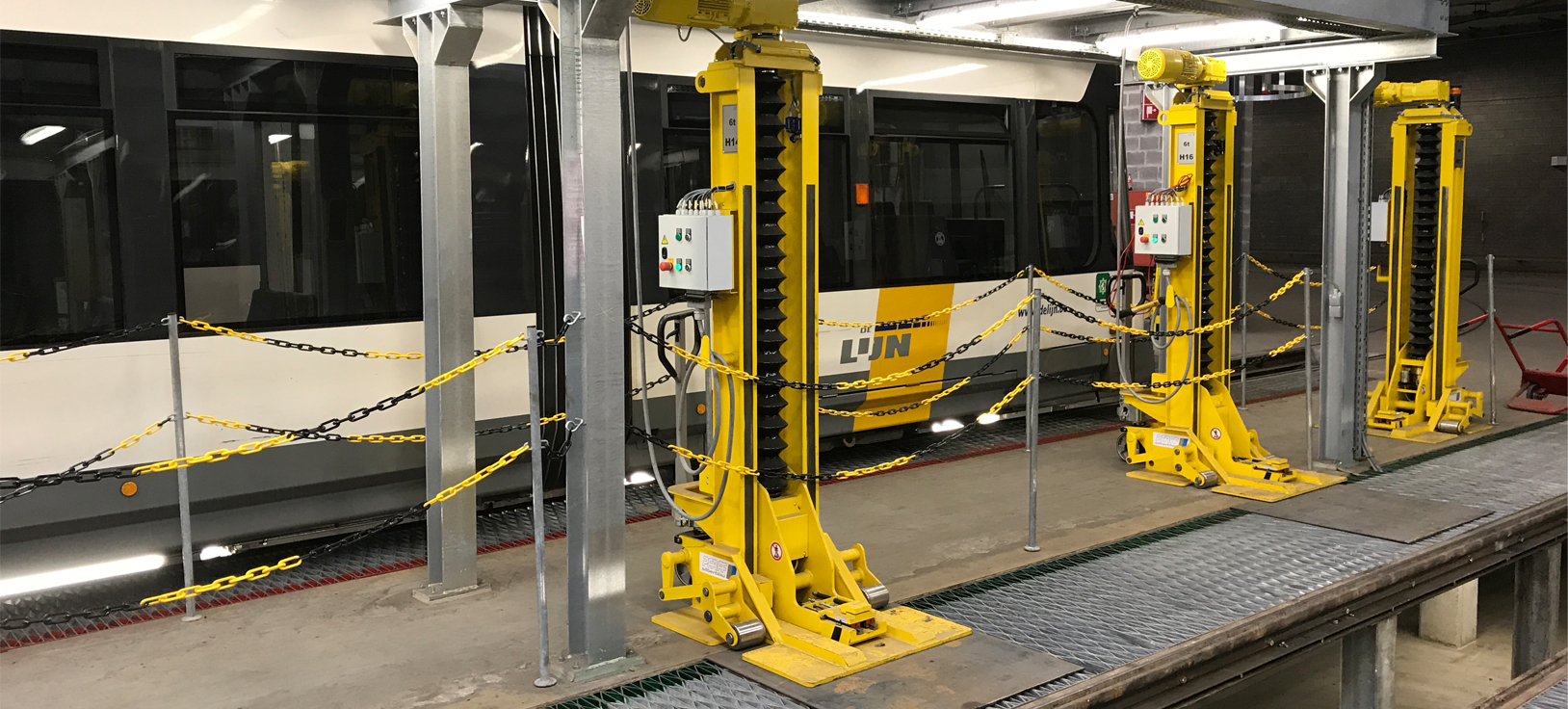 Off to the factory in Antwerp

So off we go to Antwerp. That morning I had a traffic jam because of storage operations after a heavy accident that had happened involving two trucks. The last few miles in Antwerp North were very impressive. A great deal of investments is done in the infrastructure. The construction of new roads, tramways and renovation/ construction of new buildings… this is going to look great! In this area you can also find the 'Noorderlaan', where the operation area of 'De Lijn' is located. Previously this was the Opel factory. After our application and a friendly welcome we were allowed to visit the operation area. When we entered the operation area we immediately saw that the lifting jacks were in use. The employees were busy putting the bogies under the tram.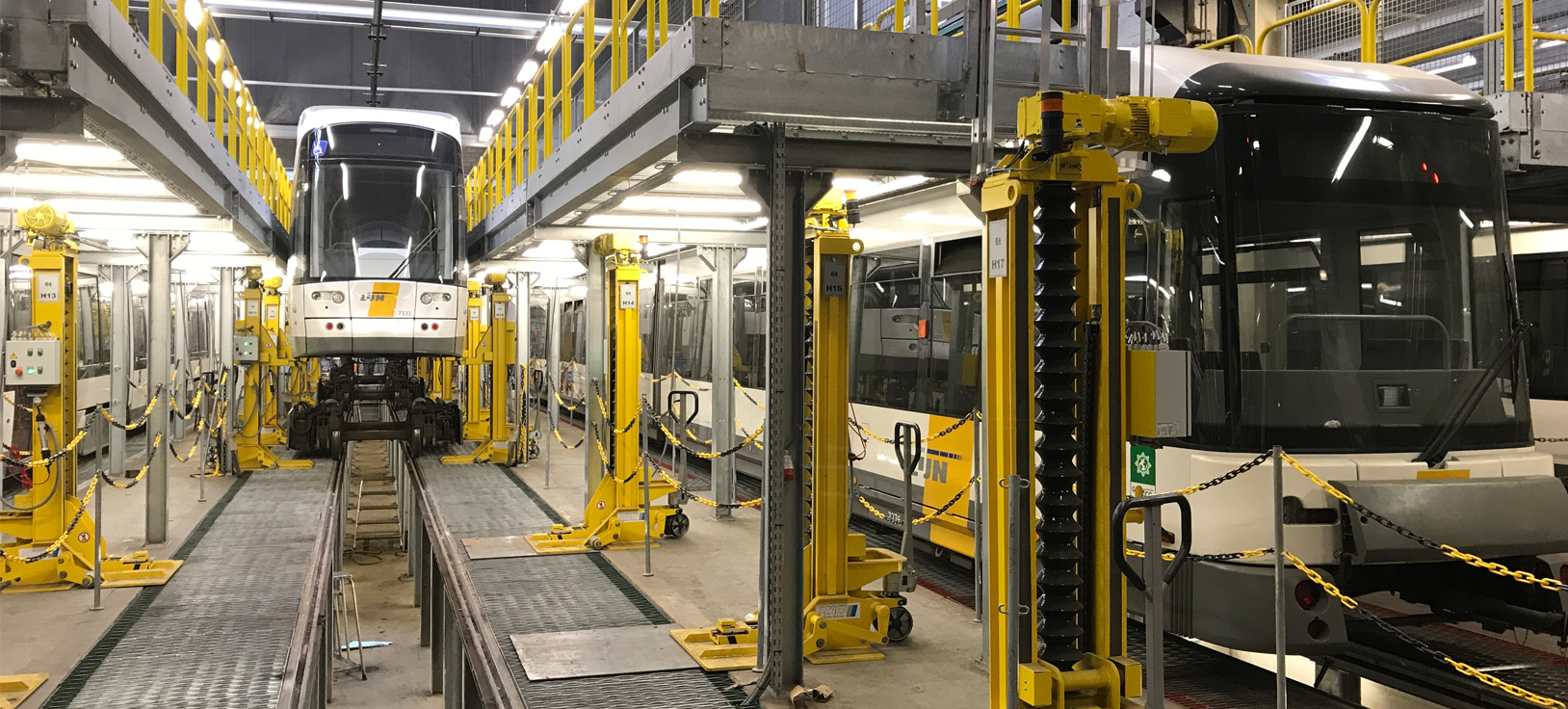 Yellow lifting jacks from 'PFAFF Verkehrstechnik'

The yellow lifting jacks, a total of 16 pieces (+ 1 stand-by) are from 'PFAFF Verkehrstechnik'. They are a part of 'CMCO Antriebstechniek', a core supplier of ATB Automation. After an intensive process of inquiries and tenders it appeared that 'PFAFF Verkehrstechnik' met all the conditions to receive the assignment. With all safety requirements regarding operation and construction all the lifting jacks were delivered. Of course this all happened after the required decrease protocols and training. PFAFF Verkehrstechnik has provided the installation. Lifting jacks, operating systems/ control boxes, cabling and remote control. Each individual lifting jack is good for 6t lifting force.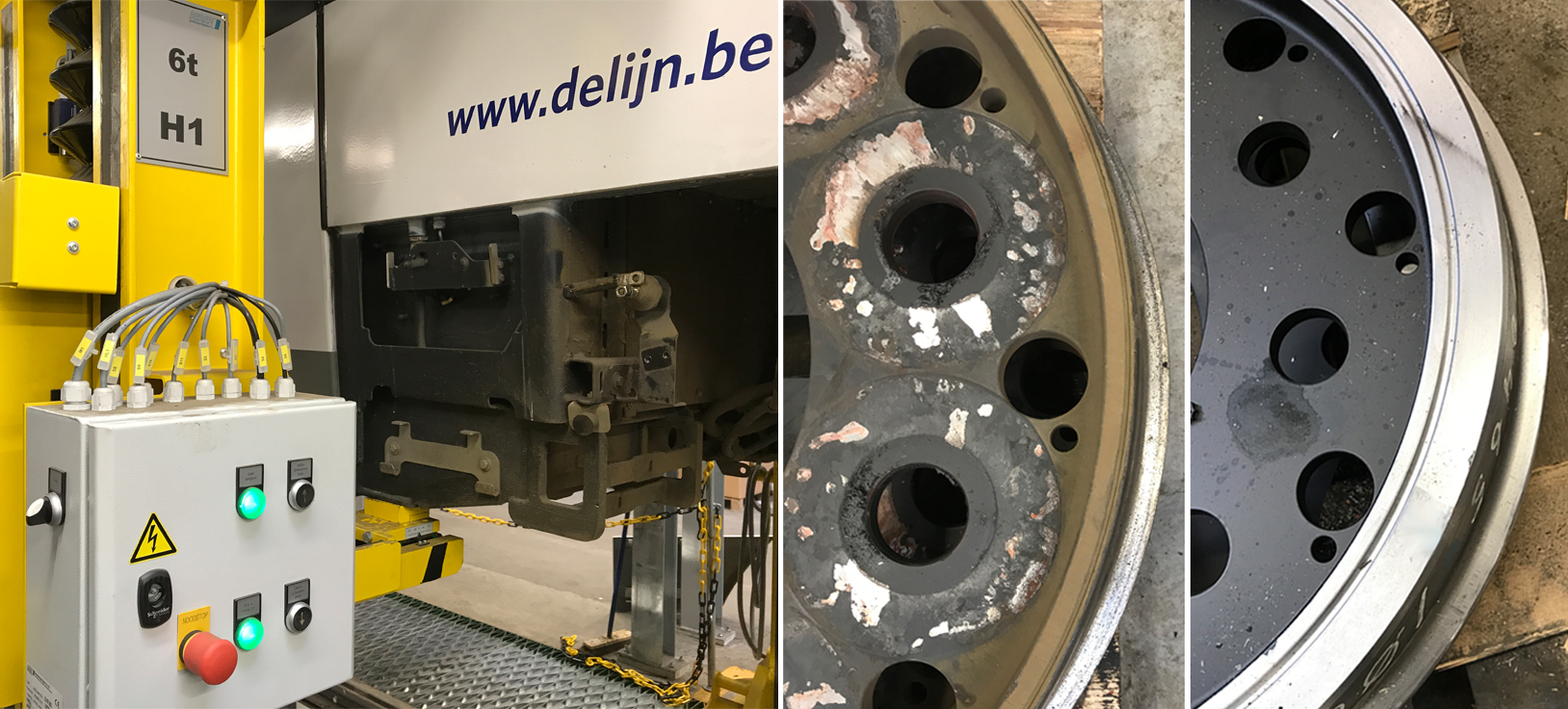 Runout of an old wheel versus a new wheel

It is interesting to see the runout of an old wheel versus a new wheel. After shooting several photos and videos we left the operation area about an hour.

It was incredible to watch a tram get lifted from nearby, very impressive!
This was certainly "not just another day at the office!"
Can we lift trams? Yes we can, no problem!
---
---
2 comments
frank mumba

frank mumba