AgriFoodtech 2019
Date: 11 December 2019 to 12 December 2019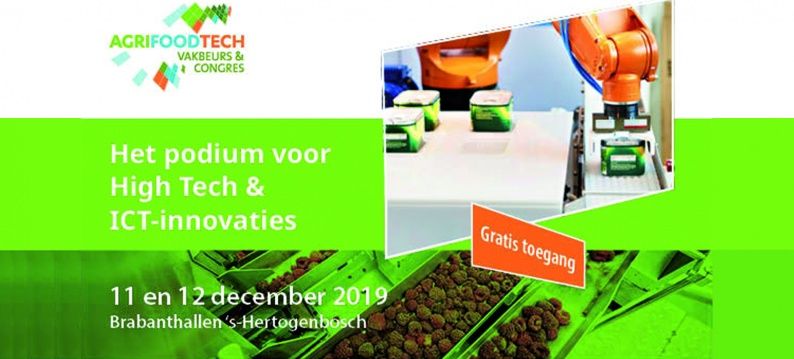 Innovations, products and services in mechanics and motion control
Op Wednesday 11 and Thursday 12 December 2019 you will find ATB Automation with a stand at the AgrifoodTech fair.
AgriFoodTech is a trade fair where High Tech & ICT innovations for more efficiënt, effective, sustainable or even different production in the food industry, agriculture and (glass) horticulture are central.
ATB Automation will be presenting the Bönnekamp, Estun, Rosta, Wanshsin and CCM product groups at booth 84. A lot of automation is also taking place in the Agrifood sector.
Estun has cost-effective drives that are ideal for use in this sector. These servomotors can be equipped with our Wanshsin low cost planetary gearbox optionally with food grade lubrication.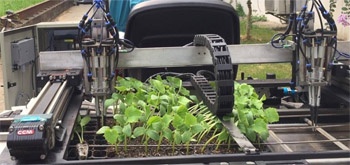 The linear drives of CCM are extremely suitable for industrial automation, also in the Agrifood sector. The linear systems can easily be assembled into multi-axis applications using the adapters and couplers available as standard.
The wide and available range of Bönnekamp Mechanical Components * stainless steel 304 and 316 rod ends, clevises and ball joints have been finding their way to machines for the Agrifood business for many years.
Of course you can see the frequently used stainless steel elements of the Swiss market leader ROSTA on our stand, widely known by end users, renowned machine builders and engineers.
Visit our booth 84 in the Brabanthallen in 's-Hertogenbosch. Register here!
* Tip: ask our stand crew for the well-arranged Bönnekamp Mechanical Components catalog!
Visit ATB Automation on the AgriFoodTech fair on the 11th and 12th of December at the Brabanthallen in 's - Hertogenbosch (the Netherlands).